MAYOR HALSEMA AND HEAD OF POLICE PETER HOLLA SPEAK WITH 3X3 LEADERS FROM AMSTERDAM SOUTHEAST
Providing a safe space for our community is at the core of everything we do. An environment in which people can develop themselves, play sports, shape friendships and can turn to in times of need.
On Friday we had several very special guests at our the Kazerne HQ in Amsterdam Reigersbos. Mayor Femke Halsema and Peter Holla, the Head of Police, for the city of Amsterdam came to the Kazerne to talk to our 3X3 Leaders from Amsterdam Zuidoost about challenges they face at this moment. They also spoke with the police about what they do with regards to safety, security and counteracting gun ownership violations in their borough.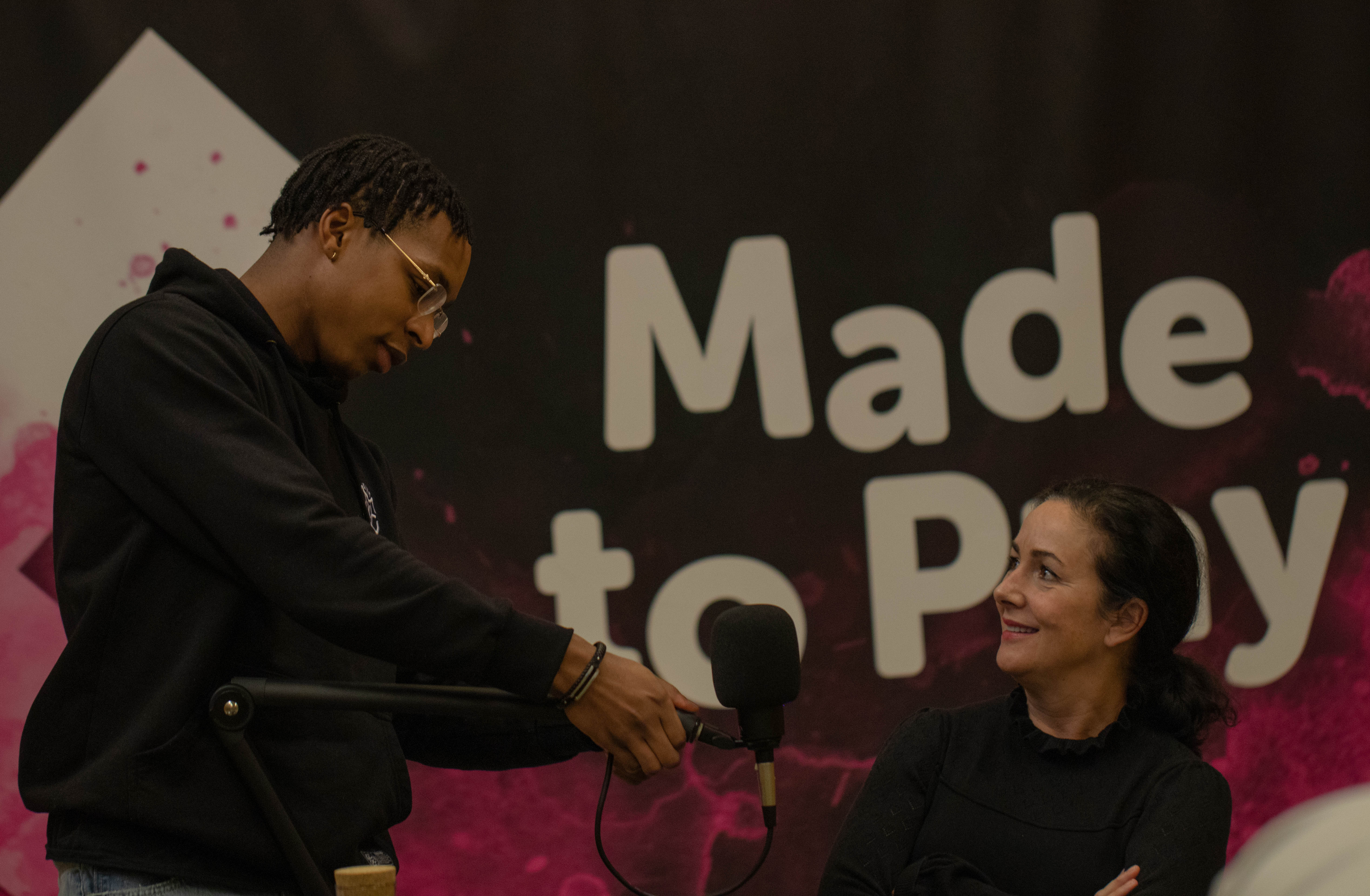 Our very own Shuwendly was also able to have an open conversation in our 3X3 Next Podcast setting about creating a safe space for our community and it's importance for the Zuidoost district with Mayor Halsema. Shuwendly's very first question for Mayor Halsema was 'what are the things you are proud of that you have done for youth?'
To which Mayor Halsema replied 'that is a really good question! At this time, I am actually not proud at all. I think we are not doing enough. Which is the reason why I am visiting you all today!'
We are excited about the conversations that we were able to have and more updates about this visit will surely follow.