1X1 NEXT FIGHTS SEASON 3!
1x1 next fights
WHERE REAL BALLERS STAND UP!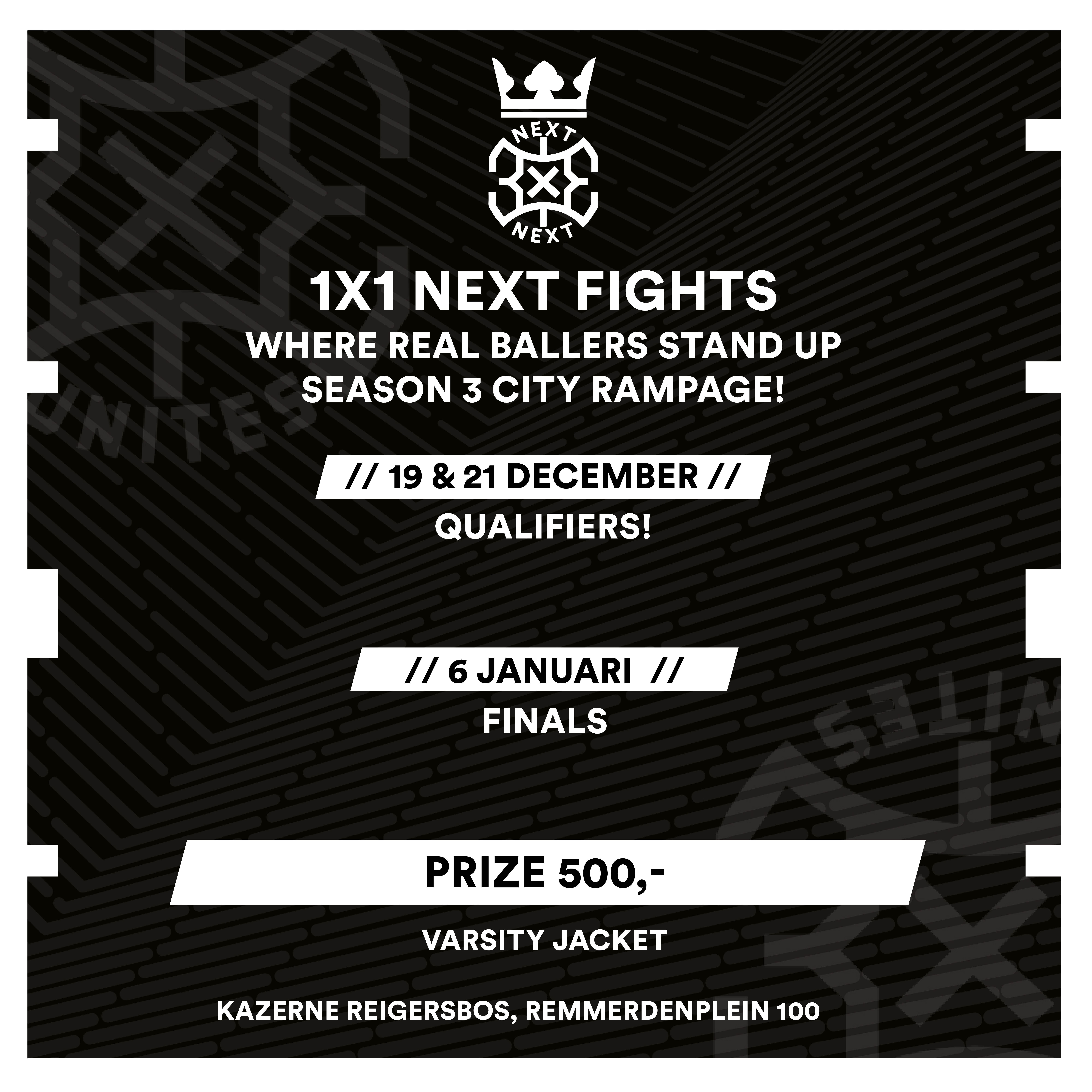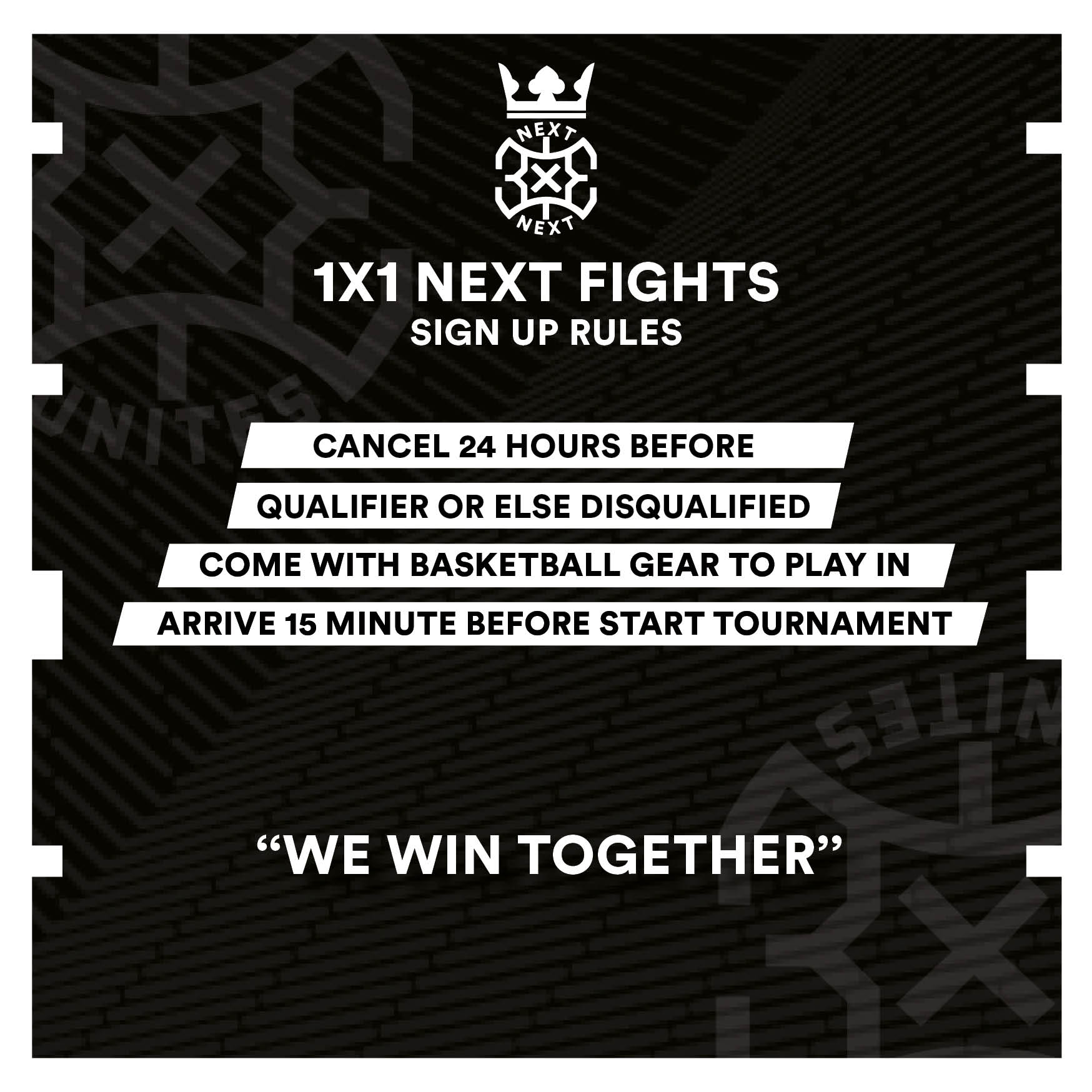 RULES
THE FORMat
1-ON-1 NEXT FIGHTS IS PLAYED ON A 2 BASKET FULL COURT. AFTER EACH SCORE, GAME CONTINUES.
LENGTH
EACH GAME LASTS A TOTAL OF 3MINUTES (1X 3-MINUTE) WITH NO BREAK. OR GAME ENDS AT 7 POINT DIFFERENCE.
SCORING
EACH BASKET EARNS THE SCORER 1 POINT, EXCEPT DUNKS (3 POINTS), AND SHOTS TAKEN FROM THE MID-LINE (2 POINTS). A 2-POINT MID-LINE SHOT ONLY COUNTS IF THE PLAYER SHOOTS FROM BEHIND THE LINE. (LANDING OVER THE LINE IS OK).
SHOT CLOCK
A 10 SECOND SHOT CLOCK IS EMPLOYED, ENSURING INTENSE AND FAST PACED ACTION.
Out of Bounds
SIDE WALLS OR CROWD IS NOT OUT OF BOUNCE, WALL BEHIND BASKET IS OUT OF BOUNCE
TIE GAME
IF, AT THE END OF THE 3-MINUTE REGULATION TIME, THE GAME IS TIED, THE FIRST TO SCORE 2 WINS.