Meet the Team - Dušan Jocic
Growing up in Serbia has taught me to step out of my comfort zone to make good things happen for yourself

My name is Dušan Jocic. I am 27 years old and I am a content creator. I was born and raised in Novi Sad in Serbia. I have one older sister. My mother is a teacher and my dad was a doctor.
Serbia is a country that has experienced war much more recently than the Netherlands for example has. It is a country that has internal problems, which creates challenges to develop for the country and for its inhabitants. Another related challenge is poverty. Not to the level of a third world country, but for European standards we know a lot of poverty. This heritage has shaped me a lot as a person. Growing up in Novi Sad has taught me that if you want to get ahead, you really have to step out of your comfort zone and make good things happen for yourself.

It starts at an early age. Your parents make sure you have things to do in your free time, so you don't end up on the streets. One of the things I did is learn to play the violin. My sister already played and her teacher told me to join. I also played sports, and I loved watching sports. In Serbia, sports is pretty much the quickest way to make a lot of money, not just for yourself, but also for your family. Every Serbian athlete takes this with them in the matches they play. It gives them a tremendous edge over their competitors, because it's not just a game for them. It is a matter of being able to provide for yourself and being able to put a meal on the table for your family.
Personally I love sports! I started watching football at a very young age. My favorite team is Vojvodina, the biggest team in Novi Sad. When I got a little older, I also started going to games. Football games in Serbia are not the safest place to visit. There is quite a bit of hooliganism and you really have to have a group around you to keep you safe in case something happens. When I started to get excited about photography, my father saw that as an opportunity for me to be involved in sports and see the games, but also stay away from the stands with the hooligans.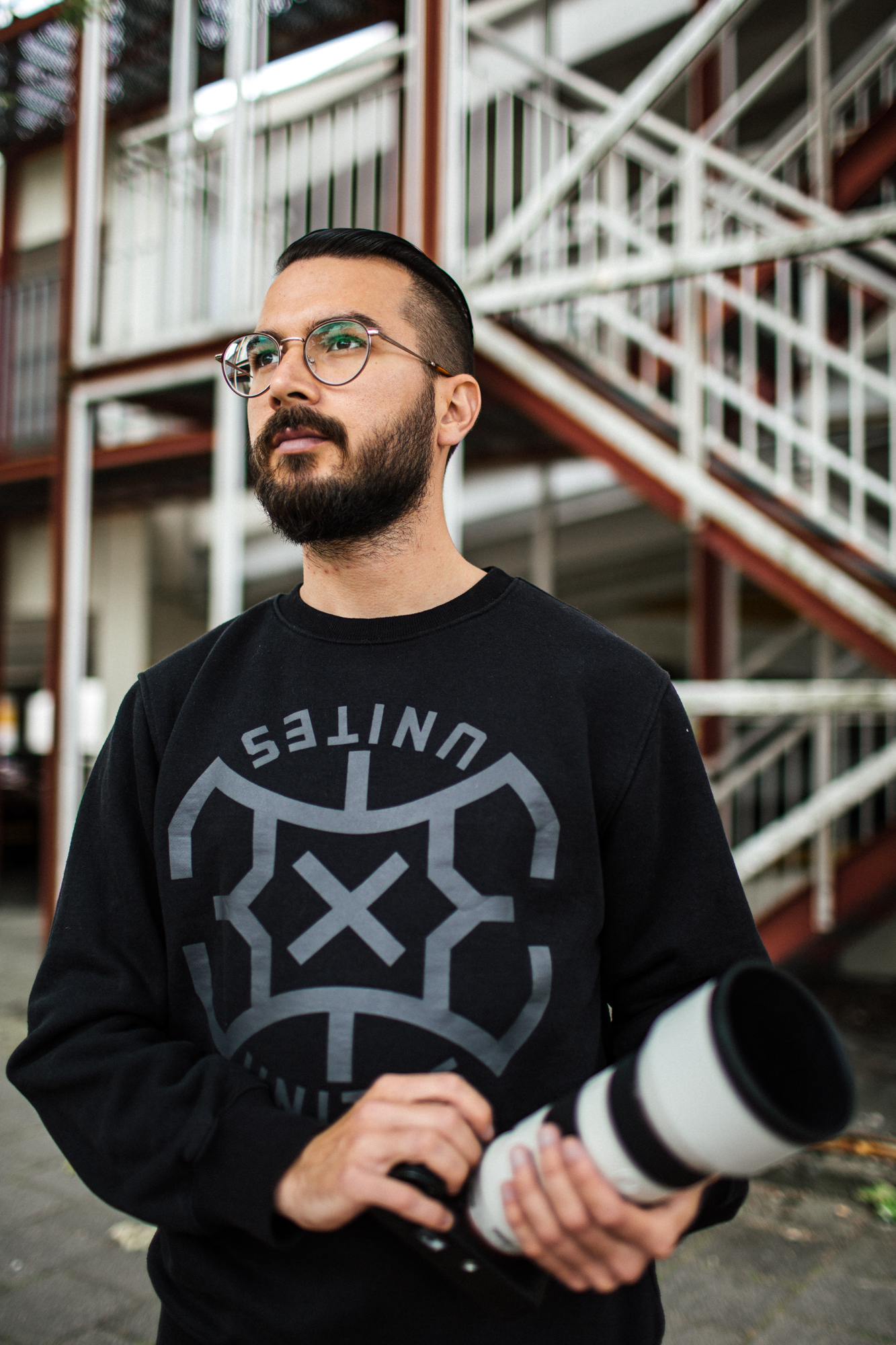 He saw it as an opportunity to be productive, to do something useful and to stay out of trouble. I learned that I love art and video. So when it got to deciding on my education, it wasn't hard. I did a bachelor's degree in video editing and after that a masters degree in animation, interactive technology, video graphics and special effects.
You have to take care of yourself and figure out what you want to do in your life otherwise nothing good is going to happen to you
Working for Vojvodina was my first experience working in sports. It was great! I did it for a couple of years and I got to experience traveling for work. The team often would play European qualifier matches and it offered me the opportunity to travel for work. An experience I really loved.
I got into 3x3 way back in the beginning of FIBA growing the game. I watched games and we had a bunch of great teams from Serbia. After a while I learned that my neighbor was best friends with 3x3 player Mark Zdero. He asked me to take pictures of an event he was hosting. This is where I met Dušan Bulut. We learned that we only live a couple minutes from each other and we connected straight away. He said he wanted to do something with highlights on his social media profile. So I suggested I would start editing highlight videos for him. I was so excited to work for him because I was a huge fan. My first paycheck was one of his jerseys, that is all I really wanted to have! By now, working for Dušan has really given me a platform to develop myself and it has brought me where I am today.
Working with Dušan has also lead me to meeting Jesper and 3X3 Unites and to my first experience working in the Netherlands. I joined the collaborative 2018 PRO League Skills Camp between Dusan and 3X3 Unites as Bulut's photographer and content creator. I really enjoyed the experience! The whole energy of the event, the camp, the PRO League, the team and also the Netherlands itself. Jesper and Sharon took me boating through the canals of Amsterdam and I immediately fell in love with the country. To this day, that boat ride is still one of my favorite memories. Back then I already started talking to Jesper about seeing myself as someone who could work abroad.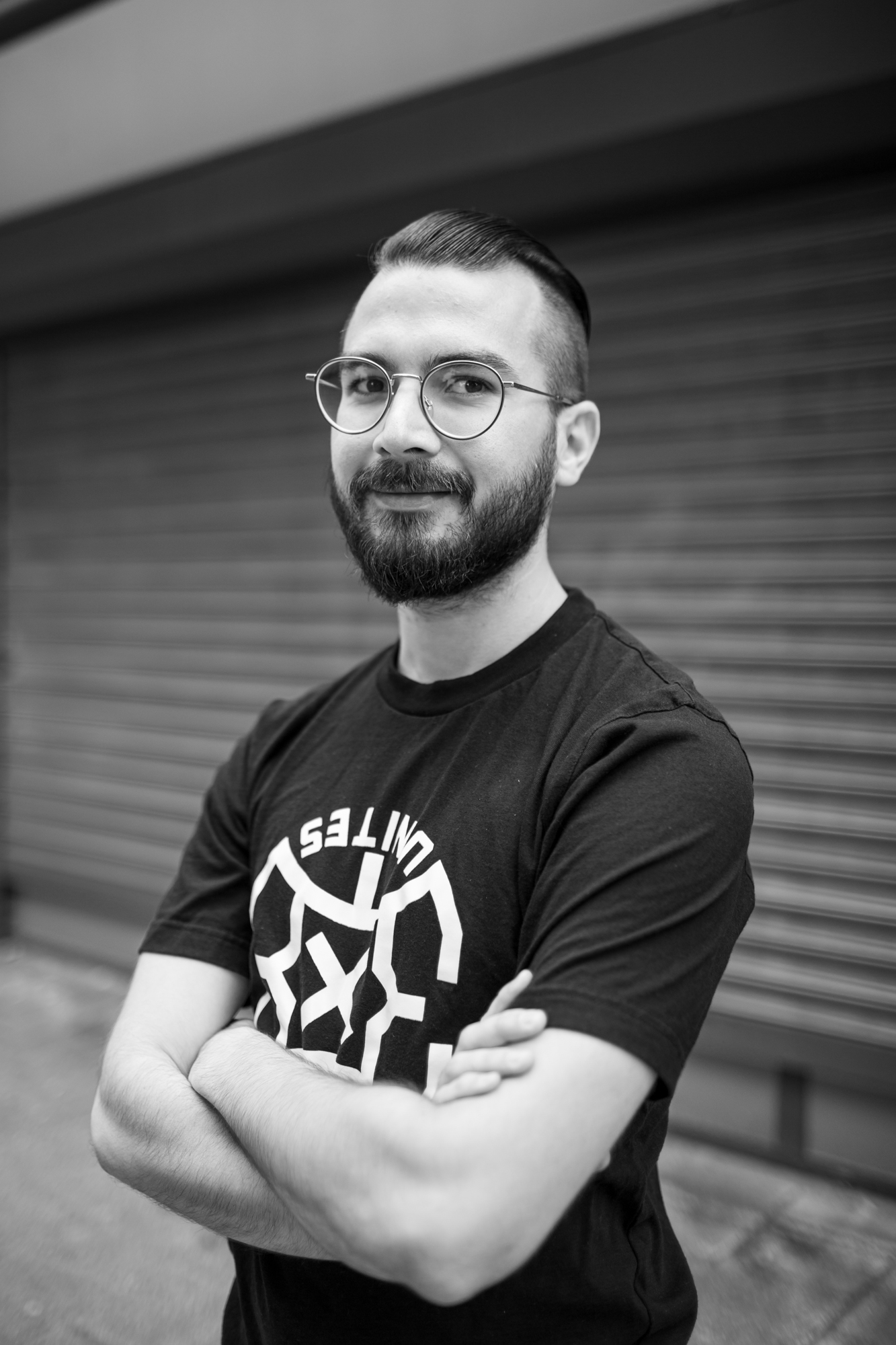 Last year when Unites hosted the 3x3 Challenger, Jesper posted on LinkedIn that he was looking for a game day photographer for that event and I knew I had to take the opportunity. Now I get to be back here this year again for the 3x3 World Tour in Utrecht and it is great to be back!
Of course I miss my girlfriend, my mom and my dog, but I want to be here to invest in a better future for us. Living in Serbia has taught me that you need to take ownership over your life. Either you are going to take care of yourself and figure out what you want to do with your life, or you are going to live in your comfort zone. But if you do that in Serbia, nothing good is going to happen to you, because the standard of living is much different.
MY BIGGEST FEAR IS NOT USING MY FULL POTENTIAL
All these experiences have shown me what I want with my life. I have a huge love for art and sports, but traveling is also very important to me. Traveling brings you so much, it brings you new knowledge, you meet new people. It is very important to me. My long term goal is to move abroad. To find a secure and nice life.
I don't want anything fancy, I don't want to drive fancy cars. When you come from the surroundings where I come from, you just want a nice life without any struggles. A life in which I can provide for myself and my family. We have recently lost my father and it was really tough on us. So I also want to support my mother any way I can.
The passing of my father has also made me reflect on his life, and on what I want for my own life. My father who was a doctor worked super hard his whole life and he has seen some tough times. He is from the generation that has experienced the war. He did not like taking risks and put others first. He did not take care of himself enough, which is why we lost him too soon.
To me this is a reminder to live my life to the fullest, to step outside of my comfort zone. To travel and make my wishes for the future come true. To me my biggest fear is not using my full potential, which is why I will always push myself to do more. I might feel tired, but I will push myself to go on because I know it will help me in the long run.