LEADERS OF UNITES #4 OWEN CARTER
A great deal of who I am I had to teach myself.
My name is Owen Carter and I am 18 years old. I live in the East of Amsterdam, Transvaalbuurt, together with my mother and two little sisters. Growing up, I was not an easy child. My father was never really there for me, so I did not have a male role model to look up to. He lived with us until I was nine, but from then on, the situation deteriorated rapidly. I was kept in the dark, so I did not really understand what was going on. I knew that my parent's relationship was not going well, and eventually my dad moved out. From then on, I saw my father less and less. First, we talked every day, then every month and now I only speak with him about once every four months.
A great deal of who I am I had to teach myself. My friends and my school also influenced me of course. I used to play a lot of soccer outside on the streets. I could play outside all day long. We played many different games and during the holidays we would organize our own tournaments. These attracted a lot of attention. Many kids came from different neighborhoods with their own teams to compete on our court. This is where I started to play basketball.
The local government, in collaboration with 3X3 Unites, has converted my old court in my neighborhood into an official 3X3 court! I am also a Leader here now. We are building a small community here, which is incredibly cool to see. The kids are really excited by the all the 3X3 activities within the East of Amsterdam. I really hope this enthusiasm remains and that the courts continue to attract more and more people, both young and old.
As a leader I can be a role model for the young kids that I missed while growing up. In addition to my enthusiasm and commitment, I can provide them with rules and structure during the activities, creating a safe and reliable environment.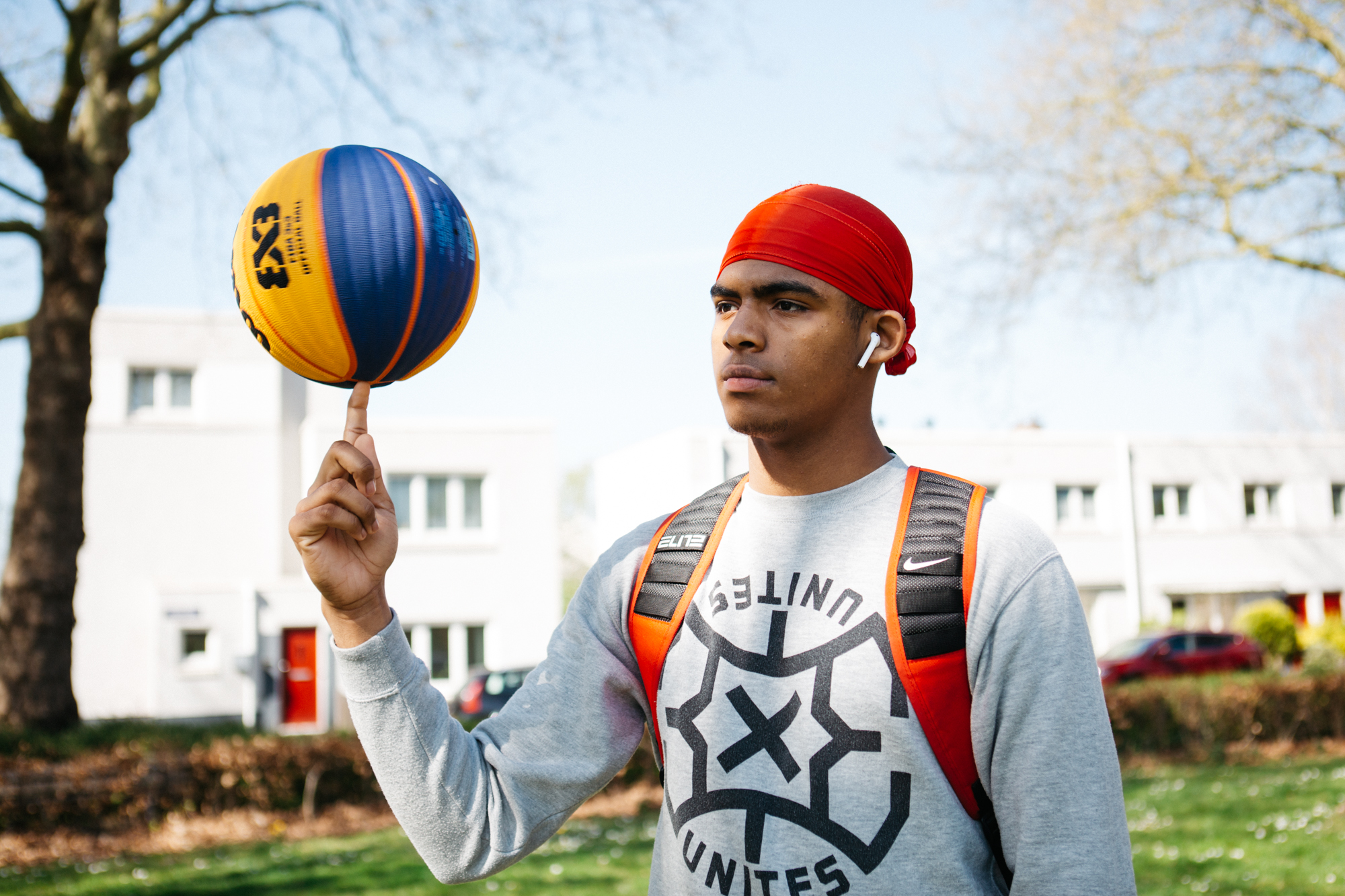 I am good at empowering people
One of my skills is creating structure. Either for my studies, for my work, but also in my sports. By creating a weekly schedule and getting started right away, I leave myself with enough time to play sports. In basketball I am good at empowering people. I quickly see what their strengths are, and I can provide them with the right position on the field. You often see them flourish immediately when they realize that they are in the right position! Additionally, giving compliments and creating moments where the kids can experience success is very important. This is something I also learned during my training to become a Leader for 3X3 Unites.
For me becoming a Leader for 3X3 Unites started at IJburg, where we began with just simple 3X3 pick-ups. Anyone could join them, and the news spread quickly. People were very enthusiastic and passed it on amongst their friends. People came to our court from all over Amsterdam. We decided to move to Zeeburgereiland, as this is located more central for all the different parts of Amsterdam. We started with just 9 people, but this increased quickly tot 20, 30 and now even 40 or more! To have 40+ people play basketball in an organized way, but still filled with fun, you need good planning and clarity. So, my skills are very helpful!
With 3X3, you can really make a difference for people
For me, 3X3 means; being part of a community and affiliated with an organization that promotes basketball, with the ultimate goal of making a difference for a lot of people around the world!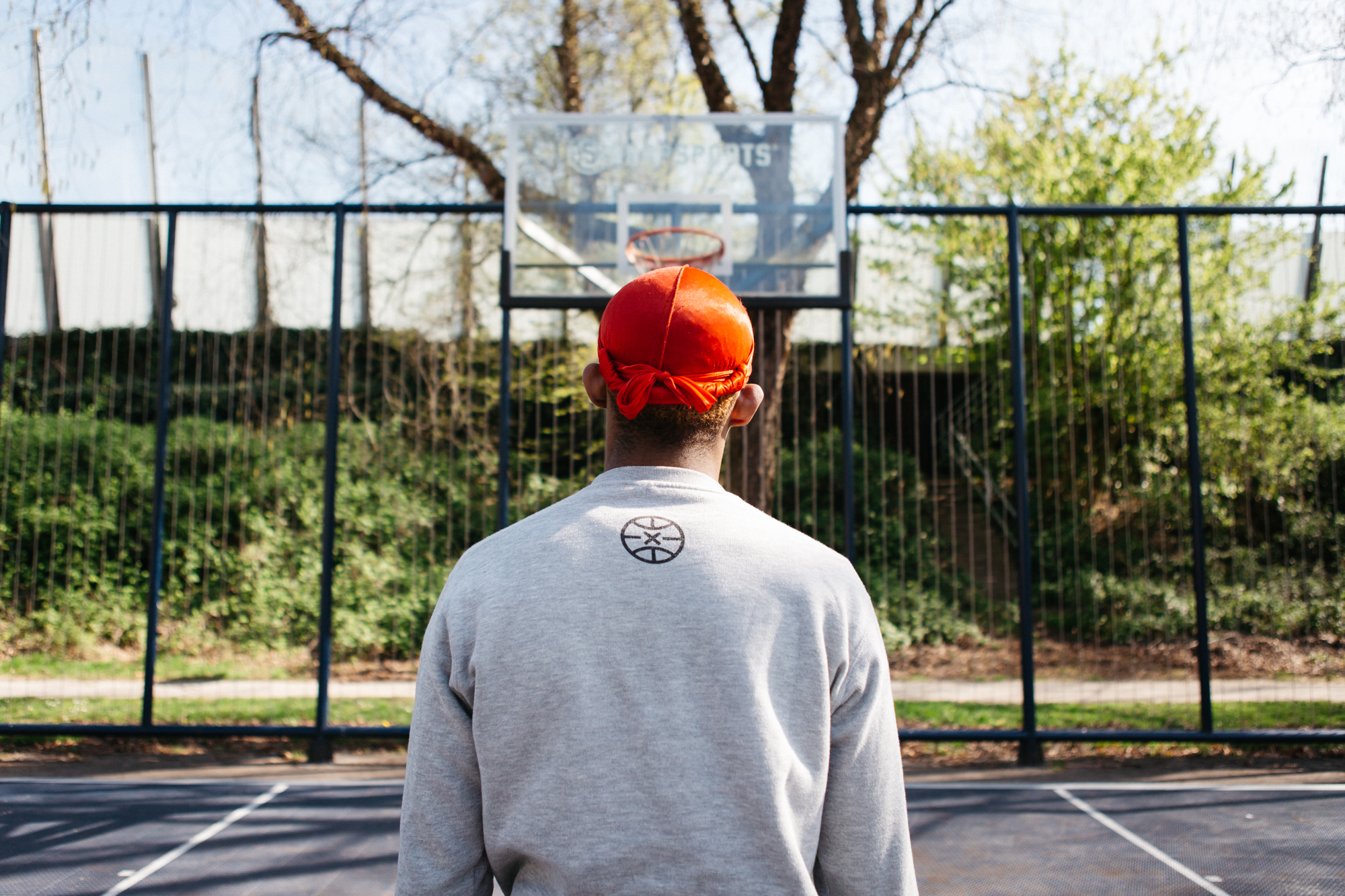 3X3 brings so many people together and I am very proud of that. On Zeeburgereiland alone, people come to this court from all over Amsterdam, Zaandam and beyond. They just come to play and have fun.
There is nothing but good vibes and I think it is great to be part of that. I can help spread that feeling and get people to exercise. You can really make a difference for people!
I get a lot of energy from really helping people improve themselves
When I was younger, I always wanted to be a sports teacher. That is why I am pursuing a degree in sports. Currently I am in my second year, but I just do not know if it is really something for me. I still like to lead, explain, and introduce people to different sports, but the matter is all very broad.
A different aspect of sport where I also get a lot of energy from is training people and help them improve themselves. I would also like to do more of that in the future. How cool would it be if someone plays high-level basketball somewhere, with the help of me and the 3X3 pickups! At the moment I am not confident enough for that, I think. Am I too young? Do I already have enough basketball experience to pass it on? Also talking to large groups is often a challenge for me, although I already to that now and then for the 40+ people on Zeeburgereiland. Fortunately, I still have plenty of time for my personal development and to work out my goals and dreams. I am very happy with the opportunities Unites give me and I am sure that I can make even more progress here!