3X3 Unites Legacy Court opened in Amstelveen
On Wednesday the 2nd of March, a new 3X3 Legacy Court was opened on the Hortensialaan – Duindoornlaan in Amstelveen. This initiative has been established with help of local basketball club MBCA and is being supported by the Dutch Basketball Association and the local municipality. Stichting Zorg en Zekerheid has also been an important partner in this process.
We as 3X3 Unites are proud of the first 3X3 Leaders that finished their course in Amstelveen. They had the wish to renovate this court and the municipality of Amstelveen agreed. As a part of the 3X3 Leader Course in Amstelveen, a community of basketball players was built, and this community has been active in the local sports hall during the winter.
Now that these young players are slowly moving back outside to play, we are happy that we have been able to realize this 3X3 Legacy Court.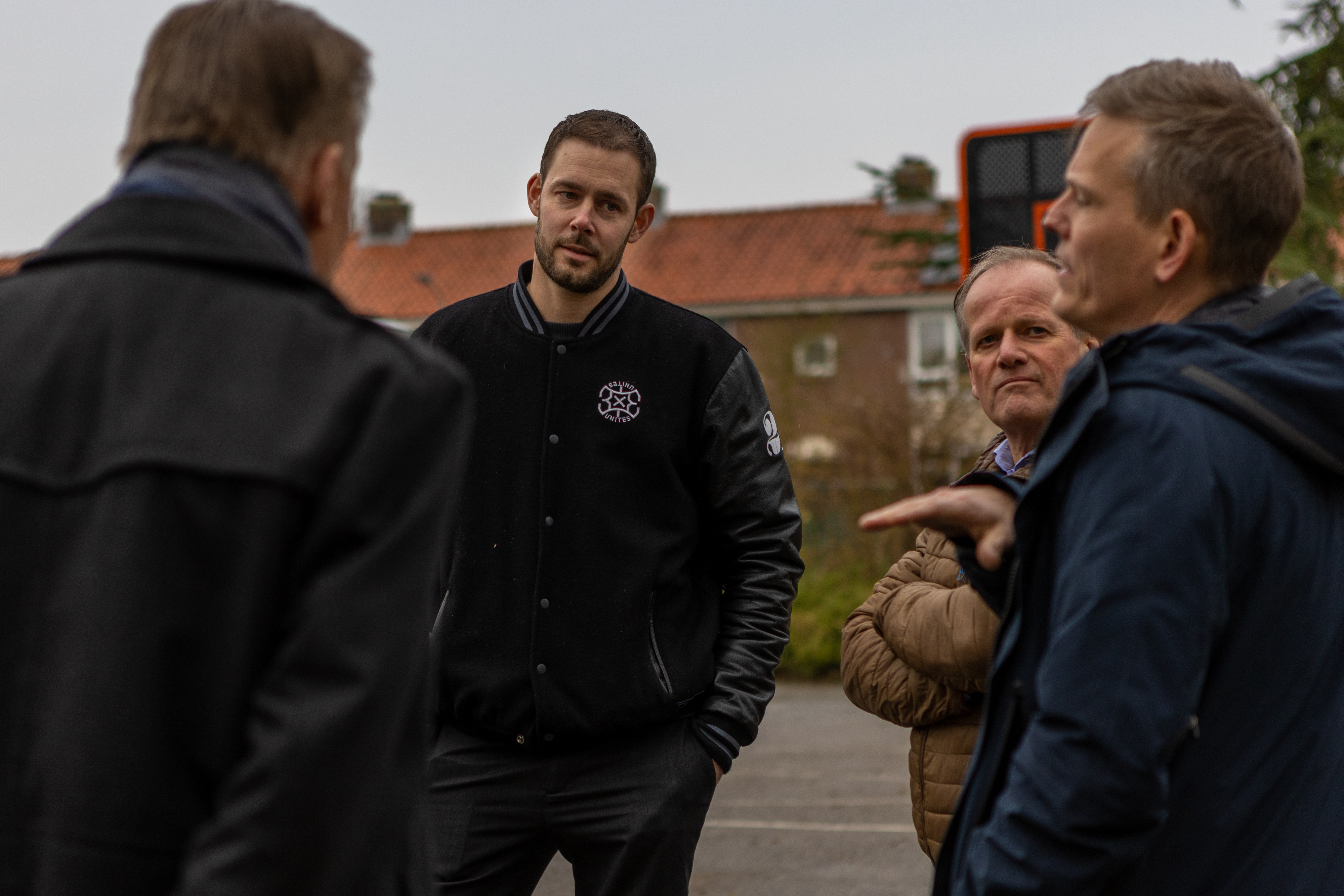 This success will be continued by starting a new 3X3 Leader Course next week in Amstelveen, led by Kasper Averink. No less than 12 new 3X3 Leaders will participate!
The opening was kicked off by alderman Rob Ellermeijer. In addition, Kornelis Brouwer from Stichting Zorg en Zekerheid gave a short speech, quoting: ''Moving is healthy, but sporting with teammates and being a part of the 3X3 community, is even healthier. This way 'our' sport basketball empowers the development of young people and the community.'' After the speeches the opening was completed through a pick-up game among the young people present. A good start of the outdoor season of 3X3 in Amstelveen!
For an overview of activities that will take place on this 3X3 Legacy Court, click here
For an overview of activities on other courts or sports halls, click here