Leaders Of Unites #17 Lindsay Pengel
My family has always been a great source of inspiration to me
My name is Lindsay Pengel and I am 21 years old. I was born and raised in Amsterdam Southeast, the Reigersbos. But, my parents are both from Suriname. They came to the Netherlands for a better future, to get more out of life and to take advantage of opportunities that they would otherwise never have. Besides my parents, I also have a half-brother and half-sister. But to me, they have always been my full brother and sister. Even though we are 10 years apart, they are always there for me and we really grew up together.
My family has always been a great source of inspiration to me. When I was little, my parents were really my superheroes and still are. They are always there for me. They support me through thick and thin. They do everything they can to help me achieve my goals. They have always made sure that I know that no matter what, "We are your parents and we will be there for you."
This has also given me a lot of confidence. I dare to take risks. I am not afraid to make mistakes. I have the space to develop myself because I know they will be there and will help me. In addition, my sister is also very important to me. She is my moral compass and is always capable of seeing the bigger picture. If I do not see the solution myself, she knows how to put everything back into perspective. Finally, my brother plays an important role in my life. He works in an organized way and taught me this from childhood.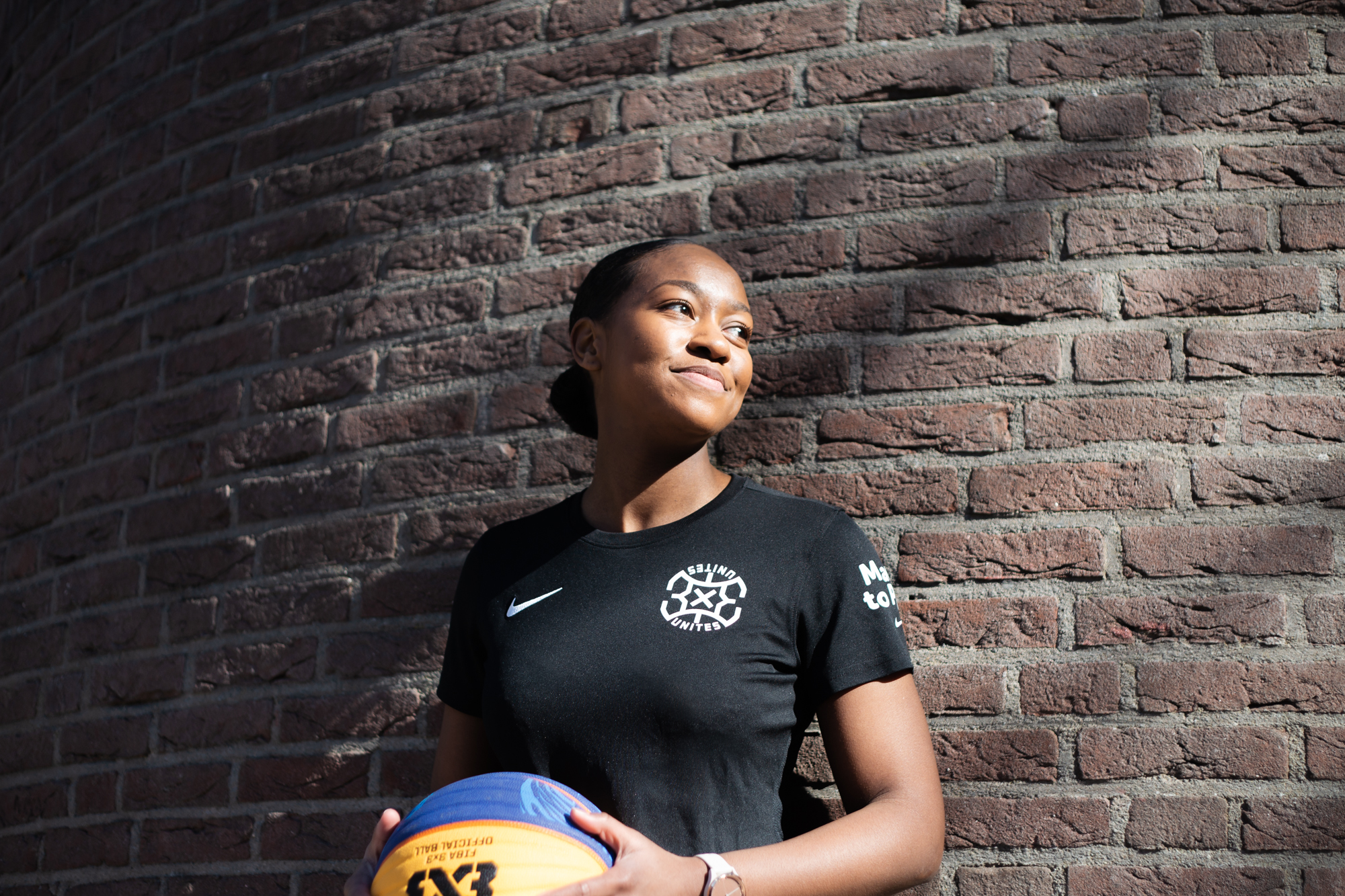 Ball was life, but a lot of my basketball career has been shaped by my injuries.
When it comes to basketball, I encountered the sport at a very young age. My whole family used to play, except my sister. My brother played at Club 2000. My mother and father also taught the children there. At Club 2000, my brother and his friends taught me to dribble and shoot when I was about 5 years old. At about 5 and a half, I was finally allowed to start playing basketball at Apollo. Still a bit too young, but with enough potential, I could keep up! I started with the boy. But when I was 12 years old, I left for Landslake Lions because the youth academy for girls and women's basketball is highlighted there. Through the years, I played the District selections and on the Dutch basketball team. In addition, I participated in several European championships and even a World Championship with 3X3 basketball! Ball was life, but a lot of my basketball career has been shaped by my injuries.
When I was 12 years old, I tore off the tendon in my knee. This is quite a rare injury, especially for someone at that age. It took a lot of effort to bounce back. I was in a wheelchair for a long time with my leg in a cast. I had to learn how to walk again. But after one year of rehabilitation, I was back at it again. When I was 14, I got Jumper's knee. With this, you should rest. But for me, if I could still walk, I could also play! Eventually, it got worse and I also got Jumper's knee in my other leg. To this day, I am still in pain and sometimes I am unable to play basketball. However, I have started to listen to my body. Otherwise, it will only get worse with age. My studies have now become my priority and I play basketball for fun.
Fight to get the best out of it
My injuries shaped my basketball career, but they also pushed my personal life in a certain direction. When I tore off the tendon in my knee, I was just in high school. I started thinking a little more about what I would like to do in the future. Rehabilitation took way too long for me, so I wanted to know how I could heal myself to get rid of the injuries faster! At first, I thought I could be a physiotherapist. But, I studied at the highest level in high school, so why not take it a step further? So at 13, I decided that I wanted to become a sports physician. Now, I am in my fourth year of Medicine, on my way to help and heal myself and others.
Looking back, I am extremely proud of my perseverance. I have had difficult times in basketball, but I have always recovered and I have played at a really high level! But, I am also a fighter in my studies. As a Leader at 3X3 Unites, I can pass on my experiences to the children from the neighborhood, which I find very important. In my surroundings, I am one of the few girls who has made it this far. It is great to see what I can teach the youth. Everyone is welcome at 3X3 Unites. You do not have to pay for it. You do not need the latest gear and you do not even have to be a member! Everyone gets the chance to do something fun and I find that very special.
What I hope to give the children is the following: If you want to achieve something, do not let your circumstances hold you back. Fight to get the best out of it. There will always be setbacks in life. The trick is not to give up and keep your head high. Keep believing in yourself and keep your goal in mind. There are several roads that lead to the top!