LEADERS OF UNITES #2 ISA SEZEN
Basketball is a very important part of my life
My name is Isa Sezen. I was born and raised in Heerenveen, a city in the Northern part of the Netherlands. I live with my parents, who are from Turkey. My older brother got married last year so he moved out. He is the reason I started playing basketball. When I was little, I would challenge him to play one-on-one in our yard. I would always play to win, but he beat me time and time again. This is how basketball became a very important part of my life.
In 2007 I started playing for a club team. I joined an under 10 boys' team for Peanuts, a basketball club in my hometown. When I was older, I transferred clubs to go play for RTC NOORD. After 10 years of basketball I started to lose interest. I felt like I couldn't play to my own strengths, so I didn't always feel comfortable on the court anymore. Of course, this had a negative impact on my performance. It felt like I was done with basketball. Around that time I started noticing 3X3 more and more. I started playing on outside courts and participated in several tournaments. It was very exciting to me because it's so much faster and you can really show your individual skills. It reignited my love for basketball.
Through playing pick-up-games and tournaments I got acquainted with 3X3 Unites. The foundation and all the people involved are so awesome! Everyone in the 3X3 Unites community are very different individuals, but when we step out on the court we become teammates and we get along right away.
Everyone that is involved also makes an effort to play a part in the foundation. It makes for a really great atmosphere amongst everyone within the community.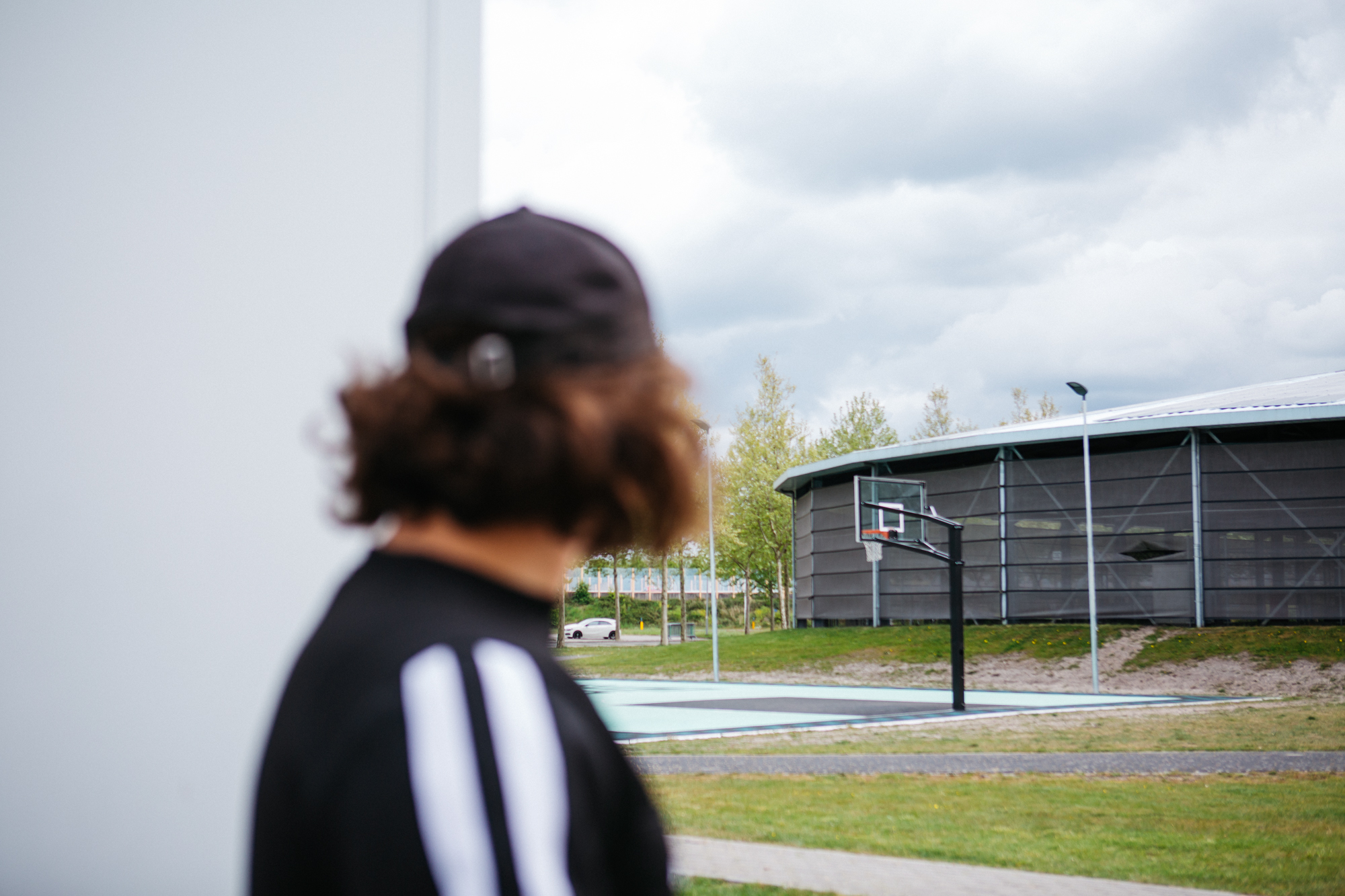 Over the summer of 2019 I graduated from the 3X3 Leader Course. For me that was a tipping point. First, I started being a Leader in my hometown but soon I felt like I really wanted to contribute even more. I realized my ambitions were bigger than those of others, so I tried to attend as many meetings and events as possible and I started to take on projects of my own. I really want to be an active part of the community!
I get the opportunity to grow as a person
With 3X3 Unites I learn new things every day. I get the opportunity to grow as a person, work on projects I am passionate about and explore new interests. Currently I have the opportunity to put my marketing & communication's degree into practice by creating video's and content for their social media channels.
Organizing events is something I am also passionate about. One of the bigger projects I am working on right now is creating a 'Friesland Tour'. In collaboration with local basketball clubs we want to develop a series of 3X3 activities and events throughout the province of Friesland. Together with another leader we took the lead in trying to help and guide several other basketball clubs. It is our goal to create a tight knit basketball community for the entire province.
This is the perfect example of a project in which we can really use the personal skills that we have obtained in the past years, but also have the chance to pass those skills on to others.
I've made it a mission to introduce as many people as possible to 3X3
Giving back to the community and passing on the knowledge I have acquired is something I want to continue to do. I am currently working on getting my 3X3 Instructors degree. This makes that objective even more tangible. I've made it my mission to introduce as many people as possible to 3X3.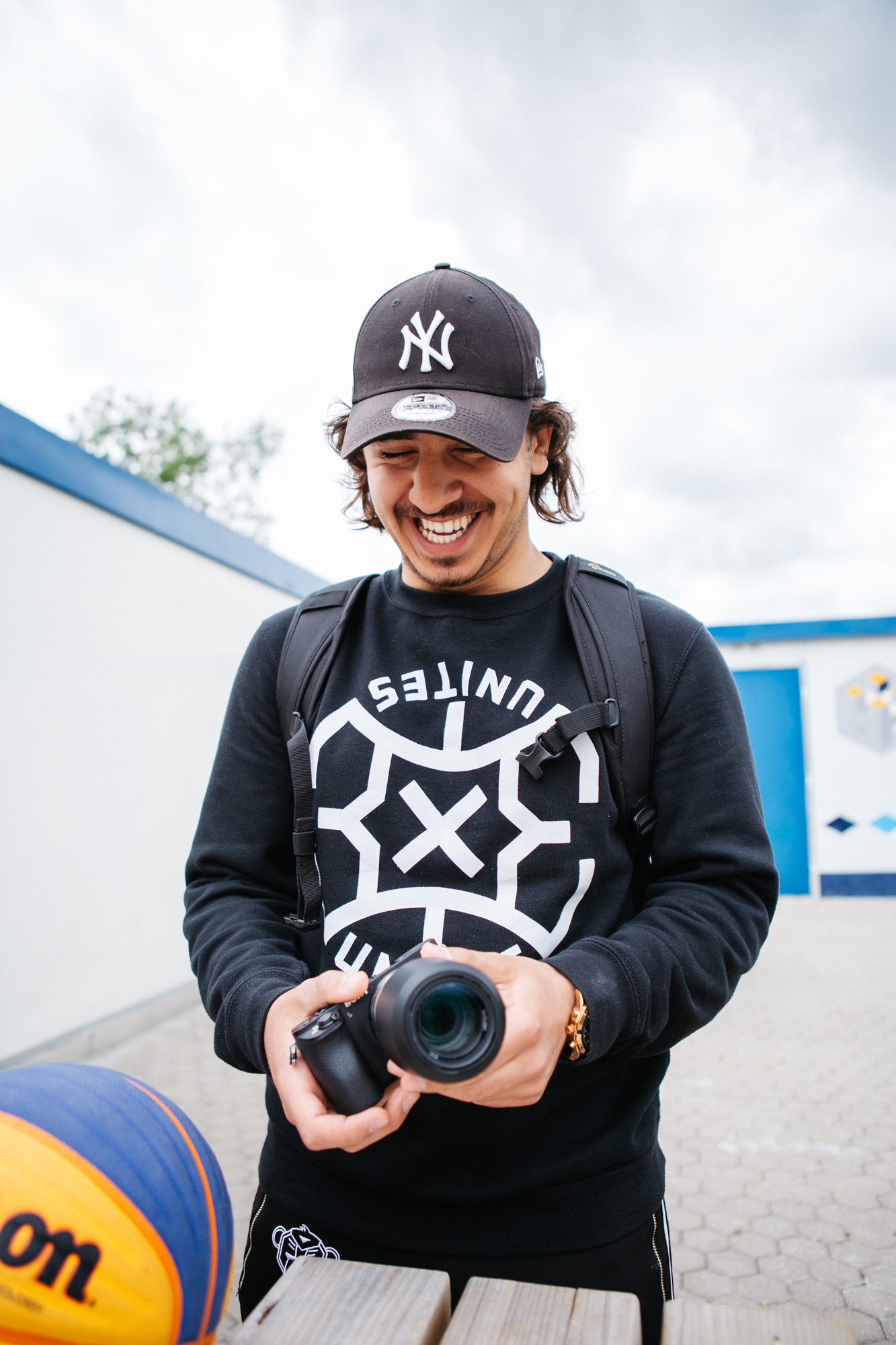 There are plenty of players out there like me. Players that play 5 on 5 baskeball at a high level, but might not really enjoy it anymore. I have experienced first hand what a great alternative 3X3 can be for them, because of the way the game is set up. You need a couple different skills but you get to make your own decisions, playing your heart out is rewarded and you become part of a really great community.
I am not afraid of going after big goals
In the future I want to work on creating awesome projects and tournaments. For weeks now I have been brainstorming what could be a cool idea for 3X3 Unites. The tournaments we do in Heerenveen right now are fun, but I want to go after bigger goals! Wouldn't it be cool to have a dedicated 3X3 Island during Sneekweek (a festive week in the town of Sneek centered around sailing competitions and music)? I also think it would be awesome to set up a 3X3 Street League in Istanbul. I mention Istanbul because of my heritage there, but a League in Berlin or Rome would be just as cool!
I am not afraid to dream big and I am very creative. Maybe being creative is one of my best qualities. It is amazing to me that 3X3 Unites takes my dreams seriously and gives me the opportunity to make my dreams a reality. I don't know what the future has in store for me just yet. What I do know is that there will be a lot of very cool projects, unforgettable moments and a ton of 3X3!



Vond je dit een leuk artikel? Lees dan ook andere verhalen uit de Leaders of UNITES reeks: