leaders of unites #11 meisam sabzandam
Suddenly everything I knew and loved was gone. I had nothing
My name is Meisam Sabzandam and I am 24 years old. I came to the Netherlands three years ago, in 2017, after fleeing my native country of Iran. I have been playing basketball since I was 10 years old. When I was 16, I even played for Iran's national team. This turned out to be a bit too difficult for me, so I just played that one time. For a while I played for a well-known professional basketball team in Iran, Petrochemical. I had a very good time here. I got to play with really good players, professionals who played for their own national team, for example with Hamed Haddadi. But then my life took a different turn.
Because of my beliefs I fled Iran. My brother was already in the Netherlands and he helped me to come to the Netherlands too. First, I went into hiding in Tehran, until someone could arrange a visa for me.
It was a difficult time. Suddenly everything I knew and loved was gone. I had nothing left. But that time is over now, I am at peace again.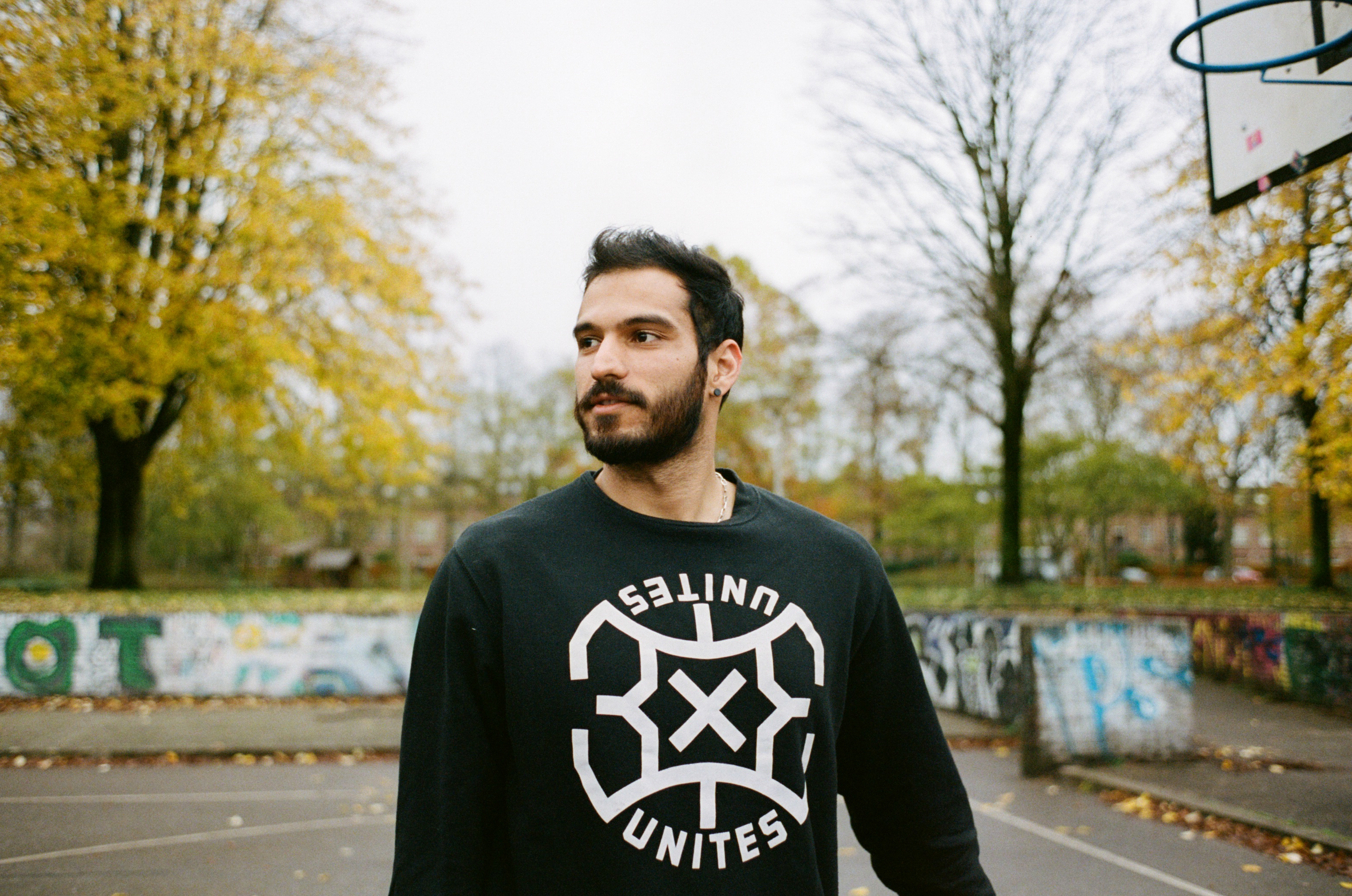 Thanks to 3X3, the refugees forget where they are and can enjoy the moment
In the Netherlands I first ended up in Lelystad, but soon I moved on to Heerenveen. My brother and sister-in-law knew a very nice lady there from church and she welcomed me into her home. Once I was in Heerenveen, I really wanted to play basketball again. So, I contacted Dyna '75 basketball club. At first, I just looked from the sidelines, but soon I was allowed to play in the men's team! Playing basketball at Dyna '75 not only helped me to come out of my shell on the court, but it also stimulated my social life. My Dutch improved and I was introduced to 3X3 Unites.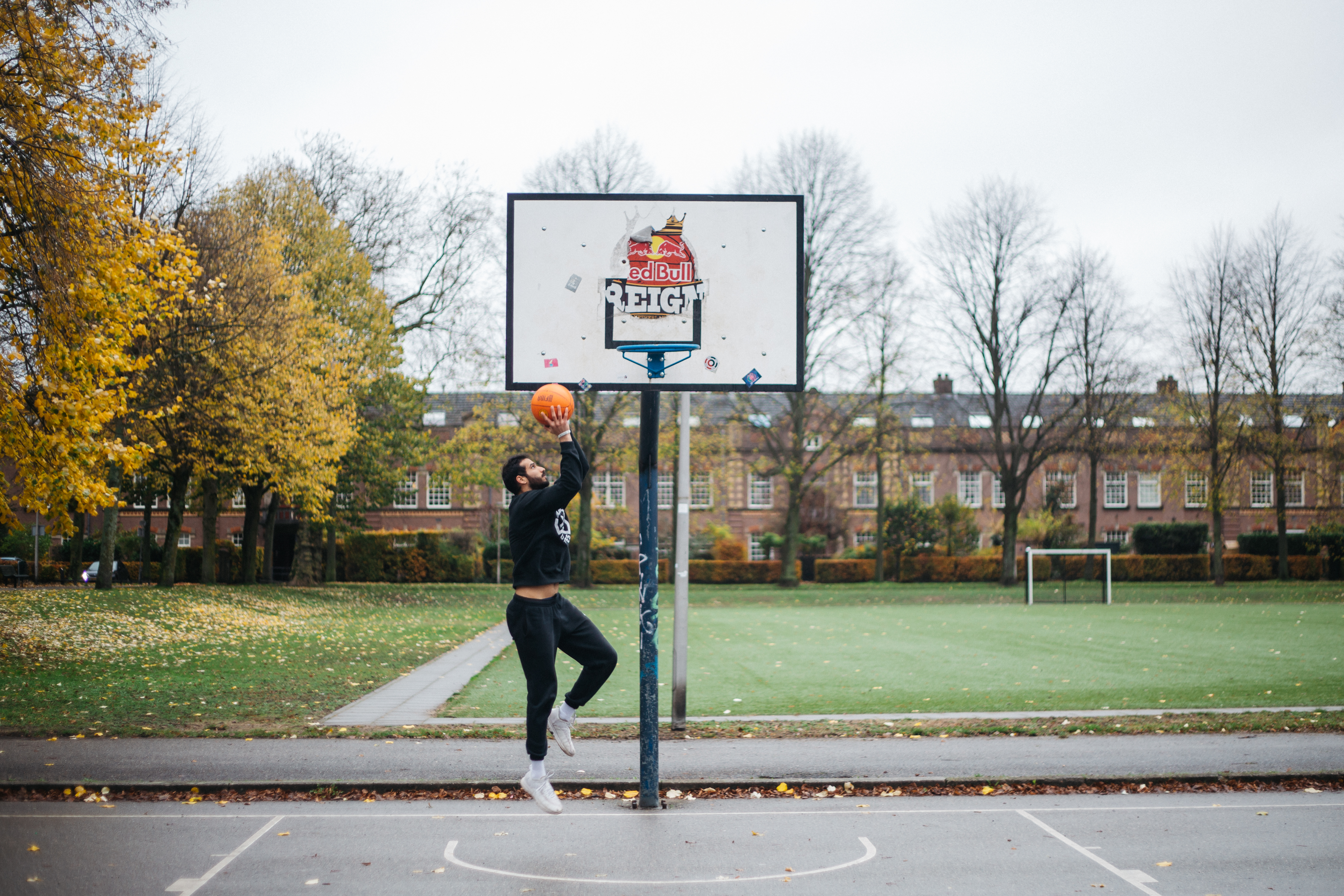 About a year ago I had the opportunity to become the first Iranian and refugee with a 3X3 Leader Course diploma. In the beginning I was a bit nervous and anxious because the language was still very difficult, but with hard work I managed to obtain the diploma. It is fantastic to be active for 3X3 Unites.
Together with 3X3 Unites we have given clinics in the various refugee centers around Heerenveen.
By doing that I can give back. There is often nothing to do in the centers. They are not challenged, they are trapped in small rooms, with little money and too much time to think. We can ensure that they have a moment where they can be active, and do not have to think about their lives. With 3X3, they are distracted from their problems even for a little while and can enjoy the moment. It is so nice to see that you can make parents and children completely happy for 2 hours, so that, in that moment, they can forget the world around them.
I want to give back to the community and use everything I have learned and achieved
I have big plans for the future! Of course, the most important thing is getting my residence permit. If that succeeds, I would also love to get a higher education. I recently visited a study on car electricity for 2 weeks, which I am very enthusiastic about! But now I must wait and see if I can get it all sorted out in terms of finances. I also really want to continue with basketball and especially regarding my role now within the 3X3 Unites community. I would consider it an honor to be able to continue to give the clinics in the refugee centers, be a permanent teacher, and perhaps organize an annual tournament between the different centers!
Finally, my religion is also very important to me. In the meantime, I have officially converted to Christianity and are attending church a lot. It is so liberating to be able to go to church without fear. I would prefer to do a lot of work for the church, perhaps for the children's church. For the next five years I want to grow in my religion, be the best version of me I can be, but also give back to the community and use everything I have learned and achieved.