leaders of unites #8 finn paehlig
My younger brother is taller than I am now, but I still beat him at basketball
My name is Finn Paehlig and I am 19 years old. I live in Amsterdam with my parents and younger brother. Originally, I grew up in Diemen. I went to primary school in the South of Diemen, but my entire secondary school time and now also my student days I spend in the center of Amsterdam. My brother is 3 years younger than me, but already quite a bit taller! To be honest, I am slightly intimidated by this, but I can still beat him. As long as I remain faster, train more and practice more, I will stay ahead!
Going on an adventure alone has taught me so much about myself
After graduating high school, I wanted to take a break. A good friend of mine pushed me to go abroad. I was not really into traveling, but it was the best decision I have ever made. As cliché as it may sound, going on that adventure alone has taught me so much about myself.
You must make the decisions yourself, but you also get the space to find out what you really like and what is important to you. For example, I noticed during my trip that I was very much concerned with sustainability.
In Asia, for example, I had to buy many bottles of water, but at one point I started to dislike that. So, I decided to dig deeper into that and look for solutions. That is how I ended up at my studies, Future Planet Studies.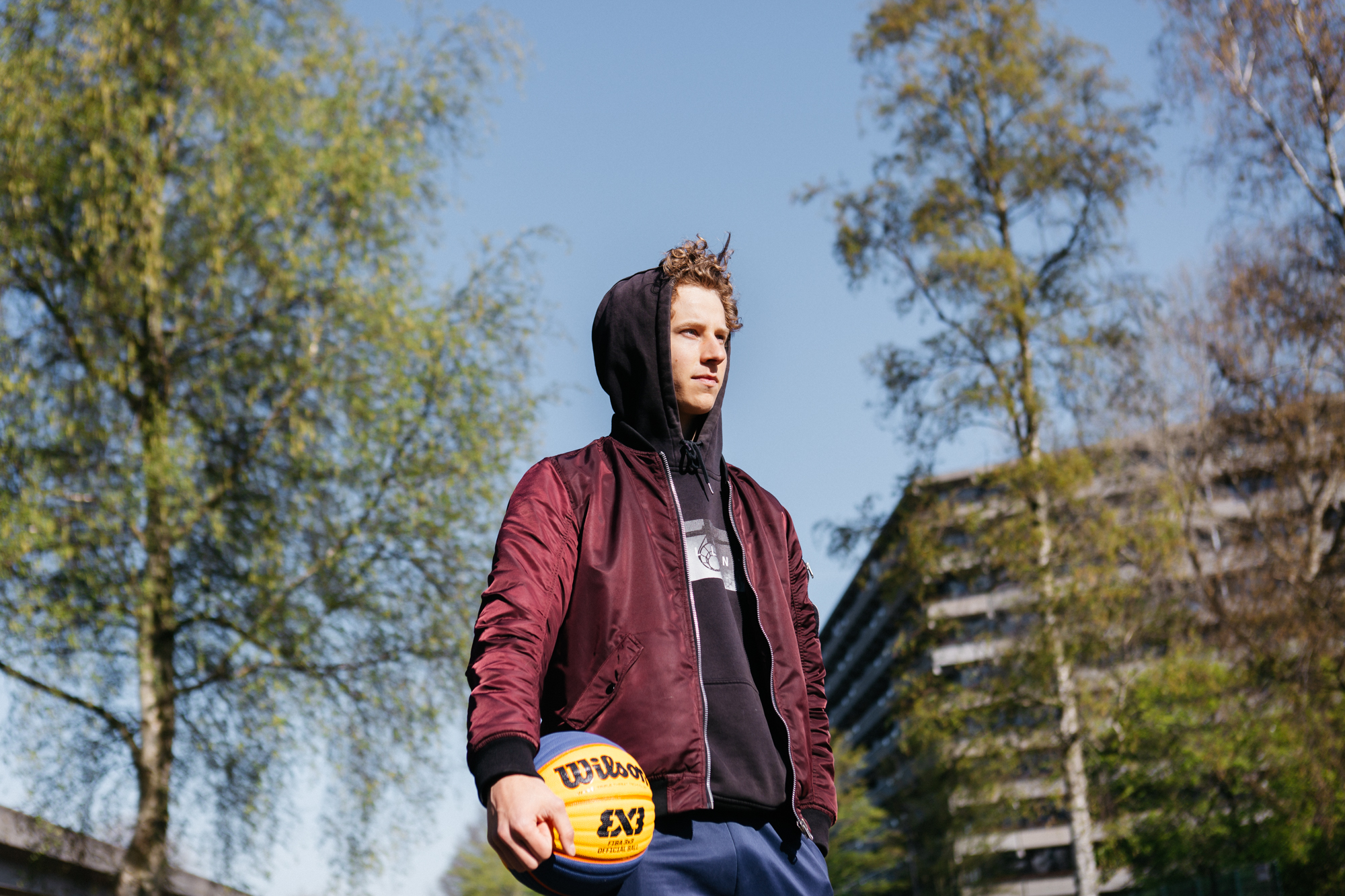 It focuses on sustainability and the natural sciences, but also on the entire world society at the moment and how we cannot continue on the course we are now. Because of my travels I know better who I am. This has brought me to my studies, but it has also ensured that I am much more at home within 3X3 Unites.
We do not distinguish between people, everyone is equal
In 2018 I started working for 3X3 Unites as a leader. I was approached on one of the courts and was immediately enthusiastic. I just love basketball. I also thought 3X3 as a sport was super cool and once I successfully finished the leader course, I was completely sold on the whole project. It was so cool to be given that responsibility yourself.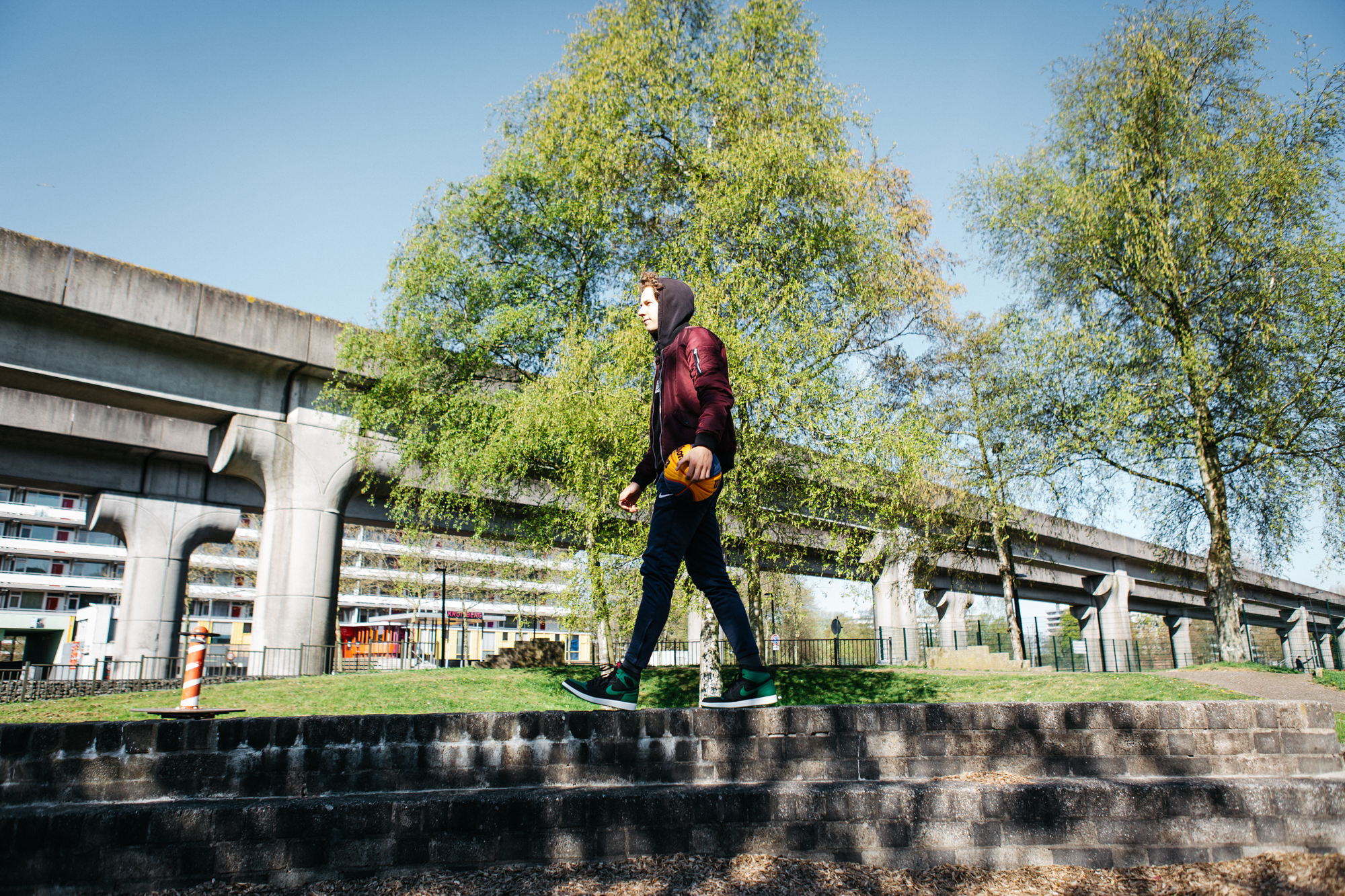 In the meantime, I have also completed the instructor's course and I can visualize my own role within the organization much better now. For me, 3X3 Unites stands for unity. We do not distinguish between people, everyone is equal. I think that is very important!
Once we have that unity, we can continue to strive for a better, more sustainable future together. As a leader I can be an example for the younger generation in this respect. I can teach, help individuals develop and connect them with one another.
Bringing people closer to one another and nature is very important to me
When I look to the future, there is so much I would like to see happening, but one of the most important things is bringing people closer to each other, but also to nature. I feel that we have lost contact with each other and with nature a bit. We are stuck in the daily grind and seem to avoid that real connection with others more often than not. I would like people to be more open to contact with each other and to appreciate their environment more. There are more similarities than there are differences and I think that if you shed light on those similarities, the world becomes a lot more beautiful!