3X3 UNITES BRINGS FIBA 3X3 WORLD TOUR TO AMSTERDAM!
Amsterdam - On Friday 6 and Saturday 7 October 2023 3X3 Unites in cooperation with the City of Amsterdam, the Dutch Basketball Federation and partners from the business community, will organize the FIBA 3x3 World Tour Masters.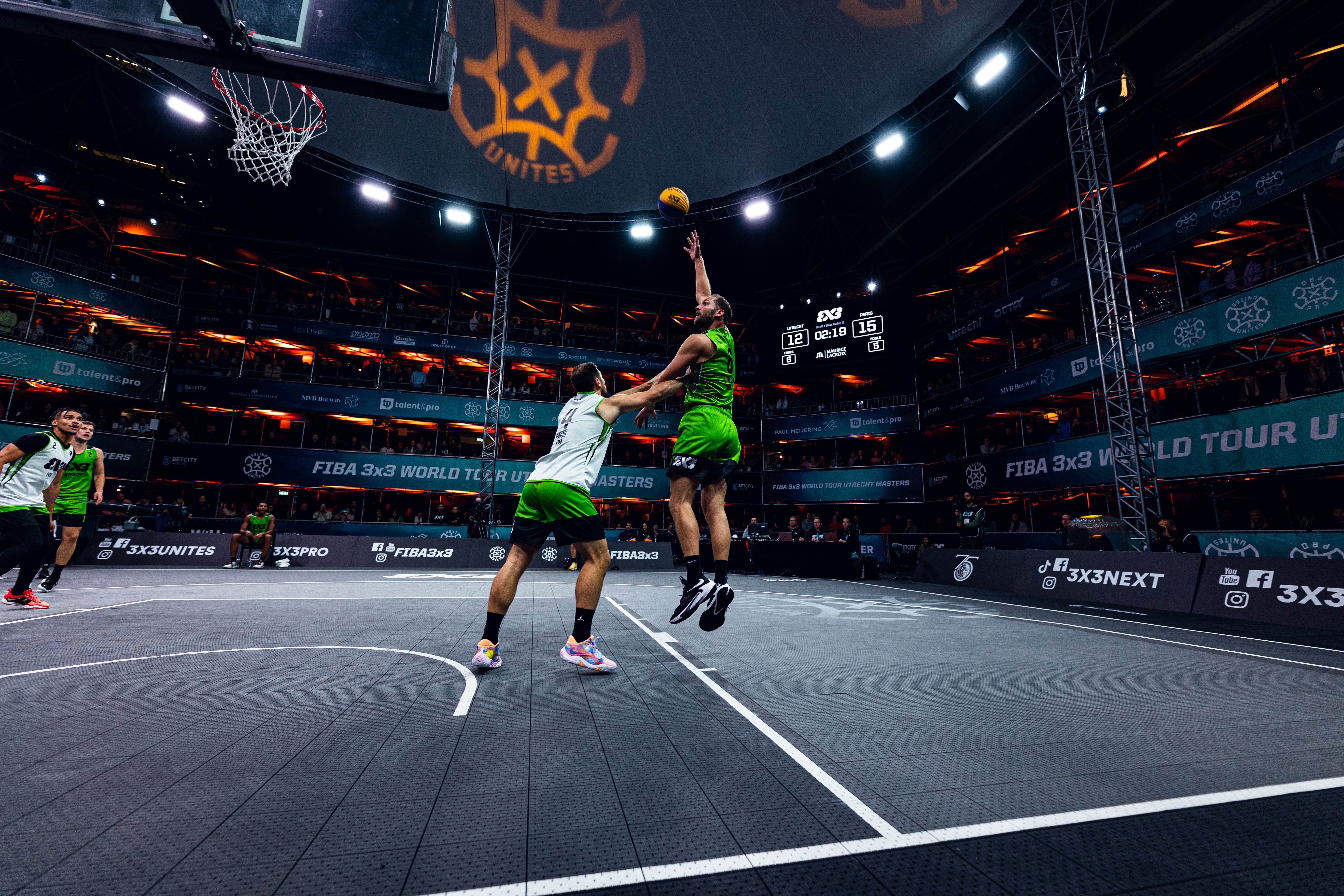 The absolute world top is coming to the capital. The stakes are high, the FIBA 3x3 World Tour Amsterdam is one of the last opportunities to gain points to force direct qualification for the Paris2024 Olympics.
These points can be obtained throughout the pre-Olympic year. The final country rankings will be announced November 1st.
"After the successful first edition last year of this highest possible 3x3 event in the world, we as 3X3 Unites had a strong desire to bring this event to the city where our community is the largest and where we have been successfully working with the municipality for years. 'And even though Amsterdam has been the stage before during the European Championship 2017 and the World Championship 2019, it still feels a bit like we are bringing 'our' World Tour home" says Jesper Jobse co-founder of 3X3 Unites. Not only does the Dutch selection train in Amsterdam, the 'roots' of 3X3 Unites are also in the capital. "As a former player of team Amsterdam, I would have loved to play a World Tour Masters in my own city. That we can now provide a real home game partly for those guys feels like a very good step in the further development of 3x3 in the Netherlands."
Frank Thewessem, director of Topsport Amsterdam, agrees with Jobse. "Such a big event also belongs in Amsterdam. We as Topsport Amsterdam facilitate all 3x3 top sports and training programs. The athletes have their home base here.
We strive to let the city also be the stage where 'our' toppers and talents can excel in their own city. In doing so, they inspire Amsterdammers, young and old, and we offer them the chance to collect important points in their own city on their way to qualifying for Paris2024."
In the coming weeks, more will be revealed about the FIBA 3x3 World Tour Amsterdam Masters. For example, which unique venue will be played and when ticket sales will start. This event is important for 3X3 Unites in the ecosystem that has been developed where young people are offered training, guidance and perspective. Dreams come true!

Interested in becoming a partner of this fantastic event? Please contact Mark Schuurman or Jesper Jobse!