Leaders of unites #3 Benicio Leons
My brother plays a big part in my personal growth
My name is Benicio Leons. My friends also call me Ben or Bennie. I grew up in IJmuiden. I have lived here my whole life, together with my family. My father was born in Suriname. When he was eighteen, after a challenging childhood, he moved to The Netherlands to study. My mother was born and raised In the Netherlands. Her childhood home is just one street from where we live now. Besides my parents I also have a younger sister and an older brother.
My brother Malevy has always been very important to me. He helped me a lot and created many opportunities for me. When I was little, I was the best-behaved child a parent could wish for, in contrast to my brother. Sometimes he would run away from home. My parents and I would have to go look for him outside late at night. In the end we would always find him at the local basketball court. I was much more obedient, stayed at home and listened to my parents.
As I grew older my brother really helped me to come out of my shell. Playing outside on the courts, getting up to all sorts of mischief. We are always competing with one another. Everything is a competition for us. Who is the better cook, who is better at playing video games, and off course who wins in a game of 1v1! He constantly pushes me, but also helps me when I need it. He plays a big part in my personal growth.
Now, my brother plays College Basketball in the U.S.! It would be awesome if I would get that opportunity too. It sounds really cool. An education, playing basketball, on a campus with only people my age. That sounds pretty good to me!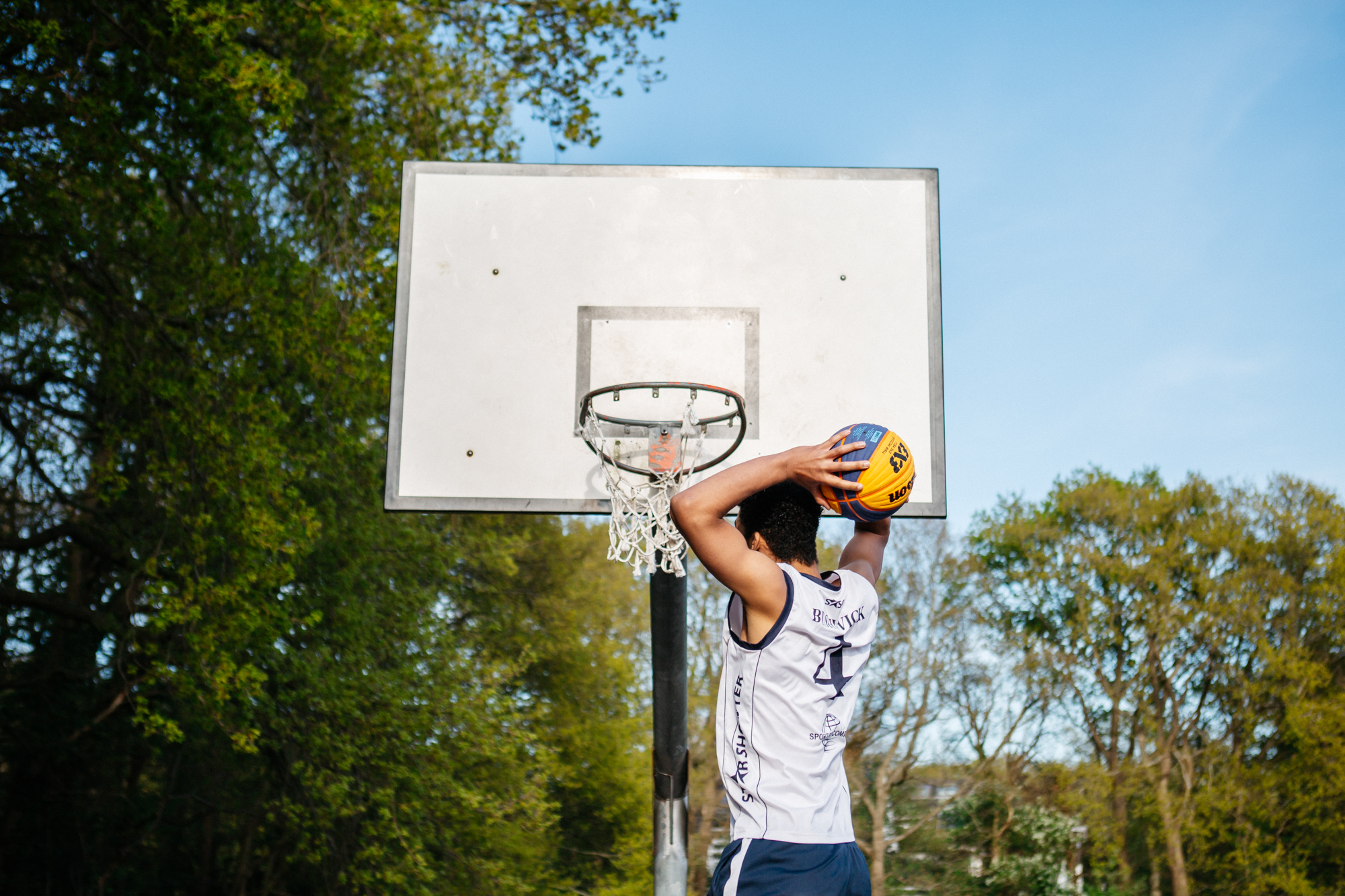 3X3 has really made me reflect on the player I want to be
3X3 has been very confrontational. In 5 on 5 I was never a player that stood out. I was not the boy everybody talked about. In 3X3 the teams are much smaller. In 5 on 5 other people decide on your role in a team. In 3X3 you can choose for yourself and create your own path. It has really made me think about the kind of player I want to be and my actions on the court.
In 3X3, there is no coach telling me who I am, or telling me how I should play. The sport provides a lot of opportunity for your own development and it teaches you to take ownership of your game.
If you make a mistake you cannot hide behind excuses. In 5 on 5 I was always very good in hiding myself if something went wrong. I also sometimes made sure that I simply would not end up in certain difficult situations. In 3X3 you cannot do that, you always have to deliver.
Basketball has made me become independent and a better leader
One important skill I have is the ability to quickly absorb new information. I am a good listener, a quick learner and I can almost immediately put things I learn into practice. This has already helped me a lot in basketball, as I can swiftly develop my game.
Another skills which I have developed through basketball is to take charge, but it has also made me more independent. At a young age I already needed to travel from IJmuiden to the Apollohal in Amsterdam. At first, I made the journey with my brother. Eventually, as a twelve-year-old kid, I completed the 3-hour roundtrip all by myself.
On the court I needed to be a leader and instruct my team. This is something that I also benefit from when I am off the court. I quickly take responsibility and do not shy away from leadership. For our graduation project for the leader training we came up with a new concept for a 3X3 Unites court, an Art Court. Unites will now help make this concept a reality. That is so very cool! Dreams can come true.
The roles between me and my brother have now reversed a little
My dream is to become a professional basketball player. I think before I can accomplish that I have to become more confident. As I said earlier, I have a tendency to disappear into the background. This way I do not get noticed quickly by people and they will not know who I am. If that's the case, why would anybody offer me a contract? I need to learn to put myself out there and I need to have more confidence in my own abilities.
As a 3X3 Leader I have already been able to improve on this immensely. Together with Jacopo (Bertotti) we have started Young Team Amsterdam. This way we can play 3X3 tournaments all over the world.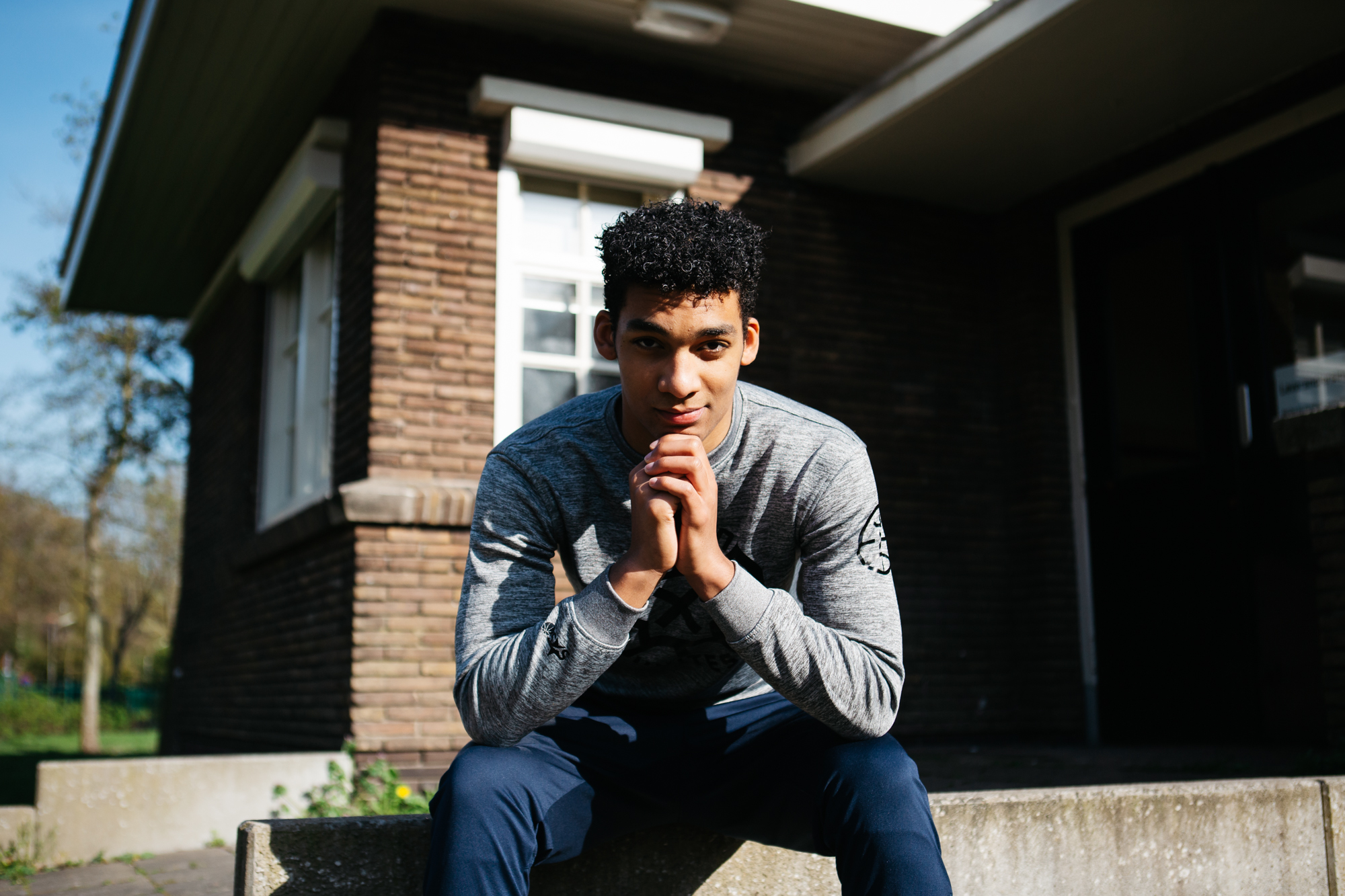 My brother also wants to become a Leader now. It is cool that the roles are reversed now. This is something that I am leading the way in and that I can help him with! I have a greater understanding of what I am capable of and I am ready to show it to the rest of the world!