FIBA 3x3 World Tour Amsterdam Masters - Visitor information
It's almost time for the FIBA 3x3 World Tour Amsterdam Masters! Friday, October 6th and Saturday, October 7th we will open the doors of the Gashouder and you will step into the world of 3X3 PRO! On this page you will find all the information you need to prepare for your visit to the event. Scroll down for:
Tickets
Still want to buy your tickets? You can! Tap the button to go to the ticket shop, but don't wait too long because tickets will sell out soon!

At the FIBA 3x3 World Tour Amsterdam Masters, a limited number of spots are available for disabled visitors. Are you interested in these places? Then order a 'wheelchair space' in the ticket shop. For this ticket you get access for a disabled place and a companion.

The FIBA 3x3 World Tour Amsterdam Masters will be an unforgettable experience for all visitors. A day you and your relations will talk about for a long time to come. To ensure that you will have the best experience we have to offer, it is possible to order hospitality tickets. Would you like to experience the FIBA 3x3 World Tour Amsterdam Masters fully catered for yourself and your relations? Send your request to hospitality@3x3unites.com

Have you already bought tickets for Saturday, October 7? Be the first to claim your tickets for the After Party hosted by Vunzige Deuntjes when you arrive at the Gashouder on Saturday, October 7th. Tickets are limited available so make sure you do this as soon as possible upon arrival.
Have you already purchased tickets and still have questions about them? Then go to the contact section of this page to find the right contact information for your request for help.
Process upon arrival: upon arrival, go to the box offices to have your tickets scanned. Once scanned, you will receive your event bracelet for the day. People who bought a passe-partout should have their ticket scanned at the box offices on both days. After receiving your band, go to the entrance that matches your band. For regular tickets, this is the main entrance at Klönneplein.

Process on arrival for VIPs: If you are in possession of a VIP ticket and bracelet your entrance is at the Gosschalklaan. With a VIP band you will have access to the VIP stands, the VIP deck and the VIP restaurant where you can enjoy food and drinks throughout the day.
Plan your trip
Address
Gashouder Westergas
Klönneplein 1
1014 DD Amsterdam

We aim to organize the FIBA 3x3 World Tour Amsterdam Masters as sustainably as possible. Therefore, we ask our visitors to come by public transport. The Gashouder is easy to reach by public transport thanks to nearby bus and streetcar stops. From Amsterdam Central Station it is fifteen minutes by bus 21 to bus stop van Hallstraat. Or bus 18 to tram/bus stop V. d. Hoopstraat.

At about a 7-minute walk from the Gashouder is the Q-Park Westergasfabriek. The address of the parking garage is: Van Bleiswijkstraat 8, 1051 DG Amsterdam.

Do you live in close proximety to de Gashouder and do you want to come by bike? This is an option too of course! At the promenade of the Westergasterrein you can park your bike in the designated bike racks. Please keep in mind this is an unsupervised bike rack.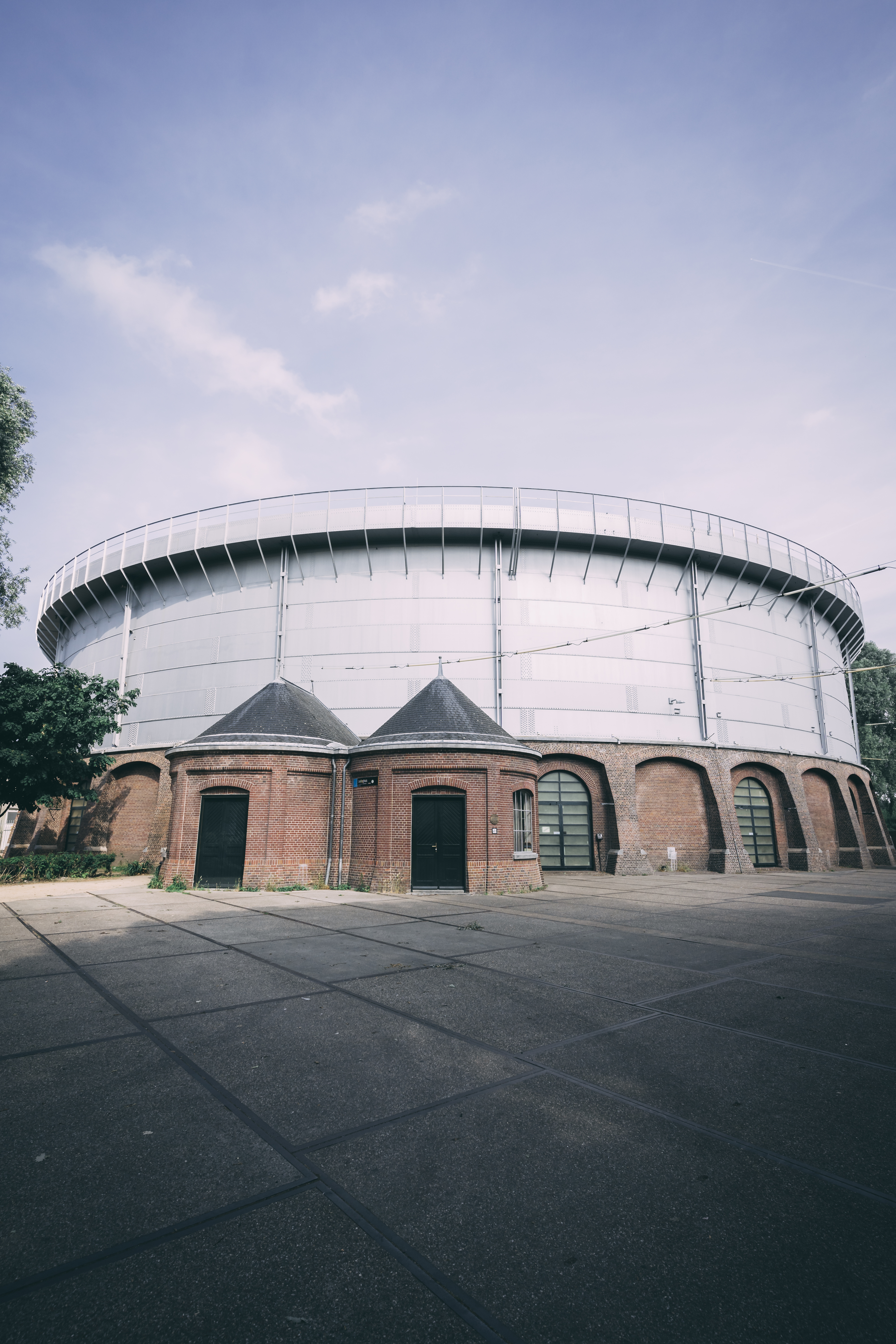 Program
Friday 6 october
17:00 Doors open
17:30 – 22:50 FIBA 3x3 World Tour Amsterdam Masters – 12 group stage games & entertainment
saturday 7 october
16:45 Doors open
17:30 – 22:30 FIBA 3x3 World Tour Amsterdam Masters – quarter finalse, semi finals, finale & entertainment
22:45 – 03:00 FIBA 3x3 World Tour Amsterdam Masters Official After Party hosted by Vunzige Deuntjes
Food and beverage
An unforgettable experience is not a success without good food and drinks. During the World Tour, you can go for drinks at our bar, centrally located in the Gashouder. Food will be provided at the cozy Food Truck Court on the square in front of the Gashouder. There is an abundance of options, therefore it is not allowed to bring your own refreshments.
Merchandise
Also this year we will present another unique FIBA 3x3 World Tour Amsterdam Masters line. At the event you will find a merchandise stand where you can buy this awesome new merchandise line.

Still want to buy merchandise afterwards? You can! Products will be made available after the World Tour in our webshop.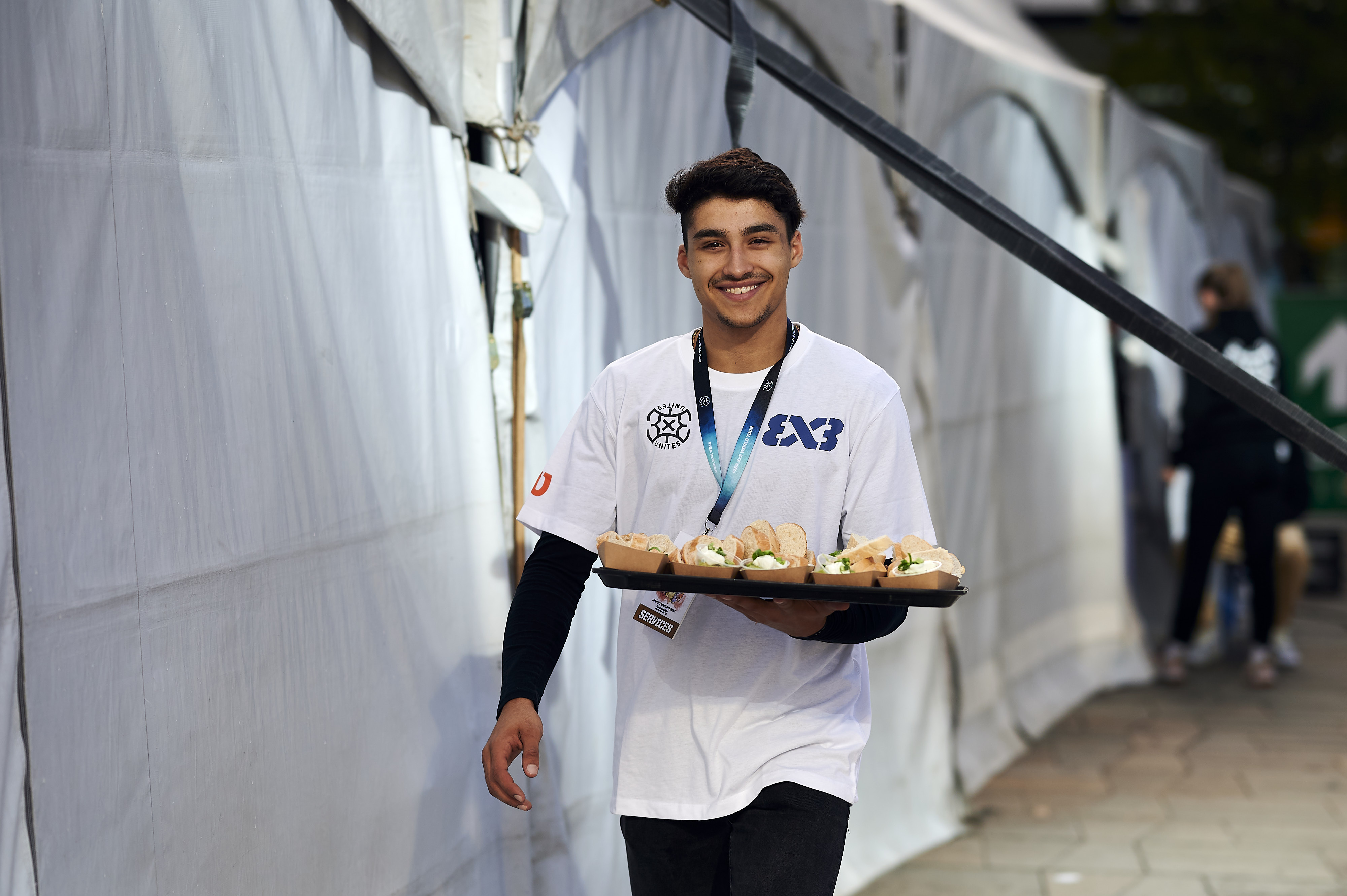 Household rules
To ensure that the FIBA 3x3 World Tour Amsterdam Masters will be the unique, positive and unforgettable experience we want to present to you, we have also established a set of rules and regulations. Failure to abide by these regulations may result in denial of access to the event venue.
Media accreditations
Do you want to come to the FIBA 3x3 World Tour Amsterdam Masters? We welcome you with open arms! Please send an email with your inquiries to pers@3x3unites.com and we will take your request into consideration.
Contact
Any questions prior to the event?
Questions during the event?
During the event you will find desks that you can turn to for your specific questions.
Meer nieuws over de FIBA 3x3 World Tour